Wouldn't it be neat to travel anywhere in the world and be able talk to anyone in their own native language? You don't need to have the gadgets of Star Trek. Your iPhone or iPad and a $2.99 app are good enough.
Phraselator gives you the option of having a written chat with your friends and talk to them no matter where they're from. You need an Internet connection but you have over 50 languages to choose from. And if text is not enough, Phraselator gives you text to speech for over 20 languages. And we're talking about full phrases, not just words.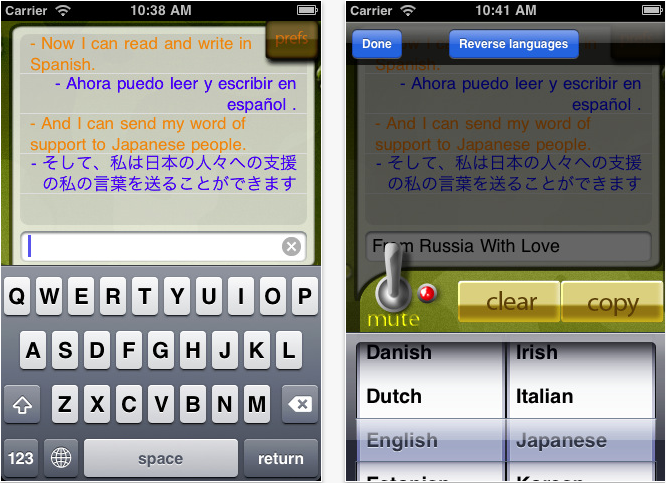 boio.ro is giving you a chance to win one of the 4 promo codes for this app. The steps are as easy as every time on boio.ro:
1. Follow @boioglu on twitter.
2. Tweet this message "RT @boioglu Get your chance to win Phraselator on boio.ro http://is.gd/TCGCB3".
3. Leave a comment below with the link to your Tweet (not to your twitter account page, but to the tweet itself).
Winners will be randomly chosen on June 11th.
update: And the winners are: @ssttaarr3, @AdrianDinArad, @laleshii and @Sssorin. They've got to send me an email till June 14th to redeem the promo-codes.