You may (or may not) keep a balance sheet on your computer. I know, you're not an accountant, but you always need a well-designed budget app on your iOS device.
Mayvio helps you manage your finances and sync everything to your PC or other iOS Devices. The app is not a bank representative or a fortune teller, but it's a very good way to project your expenses and see whether you have enough for your next big plan.
Mayvio is $1.99 on the App Store, but you can get a copy for free.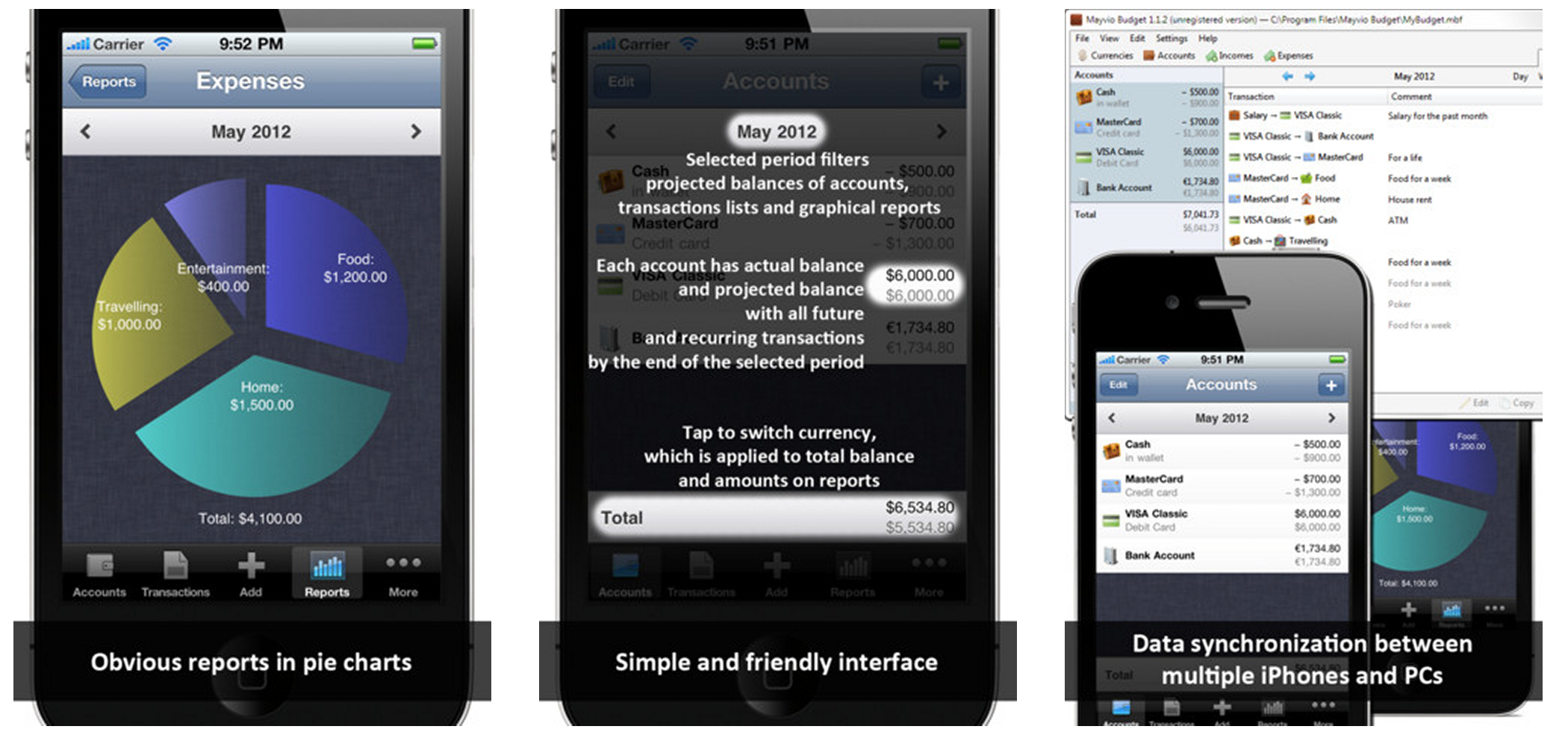 boio.ro is giving you a chance to win one of the 3 promo codes for this app. The steps are as easy as every time on boio.ro:
1. Follow @boioglu on twitter.
2. Tweet this message "RT @boioglu Get your chance to win Mayvio on boio.ro http://is.gd/dCtxRx".
3. Leave a comment below with the link to your Tweet (not to your twitter account page, but to the tweet itself).
The first, 3rd and 5th valid comment will automatically win a promo-code.