Your iPhone or iPad has a built-in player and it can play videos. But can it do some of the following:
TTPlayer is a video player app for your iOS device that has stopless playback, cinema and voice boost, audio effects and gesture control.
TTPlayer will even help you get your files onto the device via multi-upload through the web browser. It supports mkv, avi, wmv, sf, mpg, mp4, mov and m4v. You can also use subtitles in SMI and SRT format.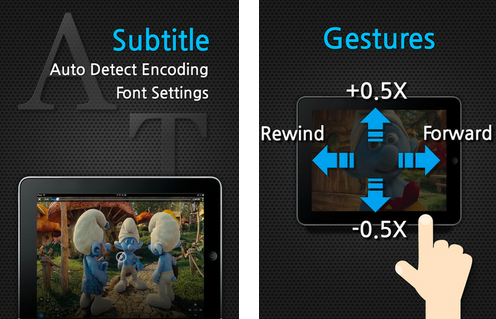 The gesture controls are easy to learn:
1. left right push: Forward
2. right left push: Rewind
3. down up push: half times speed increase
4. up down push: half times speed decrease
TTPlayer is $2.99, but you can get your very own copy for free on the Orthodox Easter Sunday.
boio.ro is giving you a chance to win one of the 3 promo codes for this app (one for iPad and two for iPhone). The steps are as easy as every time on boio.ro:
1. Follow @boioglu on twitter.
2. Tweet this message "RT @boioglu Get your chance to win TTPlayer on boio.ro http://is.gd/B2bTUN".
3. Leave a comment below with the link to your Tweet (not to your twitter account page, but to the tweet itself).
4. Make sure to mention if you want an iPad or iPhone promo-code and if you're lucky you'll get it on Sunday, April 15th.
Update: And the winners are: @because2011, @cadinica and @GCaraman.