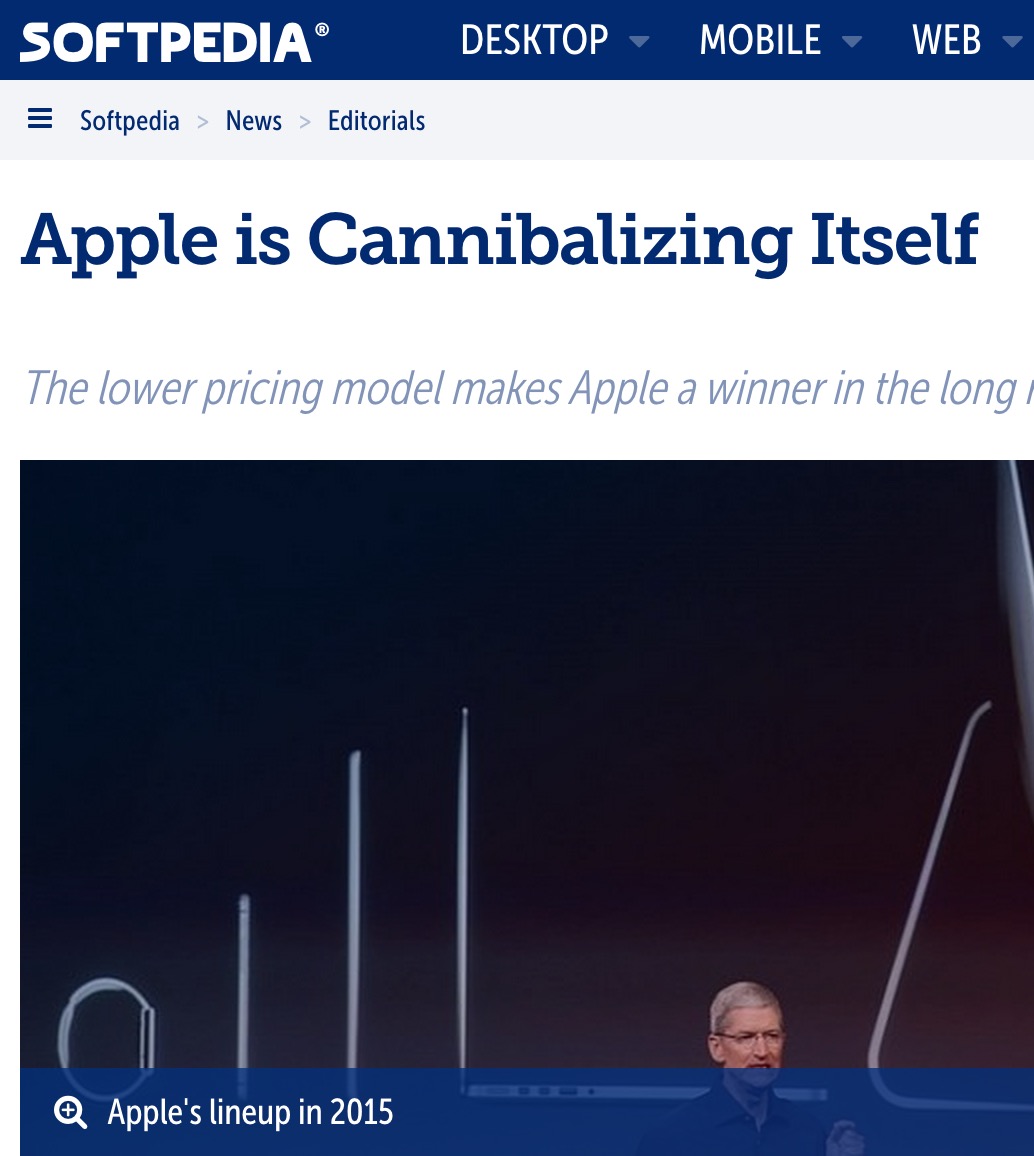 Ever wondered how Apple managed to make so much money in the past 3 months?
I've analyzed the way the new Apple works by following one of Steve Jobs' greatest beliefs:
Steve Jobs had a few business rules. One of the most intriguing ones was to never be afraid of cannibalizing yourself. In his Biography written by Walter Isaacson, Steve Jobs is remembered saying "If you don't cannibalize yourself, someone else will.
Read my new Editorial on Softpedia News here.