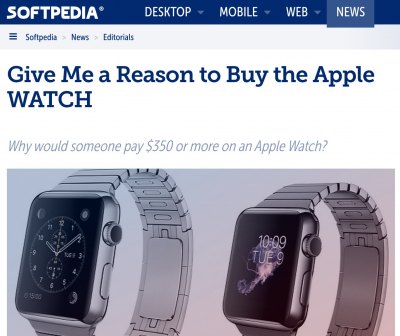 Would you believe I'm not going to get the WATCH when it comes out? Nope. I'll skip the first generation because I see not good reason to own one.
Here's my take on it and what Apple should improve in order to make me get one.
Battery. Well, that's my main issue. Tim Cook led us to believe that the Apple Watch will have a full day of battery life. You just need to place it on the magnetic charger at night and take it with you the next morning. What if you work nights or forget the charge at home while you are away? Why would you buy a secondary charger for the watch? It would be nice to charge it in the car, but that defeats the purpose of having a watch if you need to remember to leave it in a cradle.