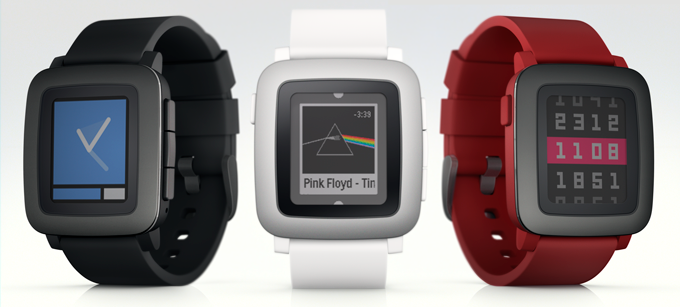 This is a huge jump from the previous generation Pebble. However, I still do not see the point in wearing a smartwatch. Or paying $200 for something that will look like a cheap kids' toy when the Watch will be released in April for $350.
Don't get me worng: The Pebble time is pretty cool and you may be a (smart)watch. This is just not for me.
By the way, Pebble launched their new product as a Kickstarter campaign and they've hit their goal in the first 20 minutes. That's a $500.000 goal!
Update: 4 hours later, the Kickstarter campaign is close to $5 Million!