Can you keep a secret? Safety Note+ is that kind of app – it gives you a secure way to store and share reminders, notes and lists on your iDevice.
The nice retina display interface hides folders and themes to suit your needs. Of course you can sort your notes, copy/paste and move them and back-up them to your computer via iTunes.
Safety Note+ is $1.99 in the AppStore, but you can get your copy for free today.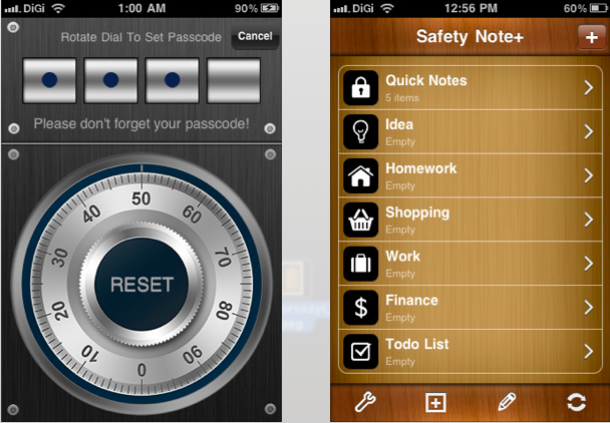 boio.ro is giving you a chance to win one of the 3 promo codes for this app. The steps are as easy as every time on boio.ro:
1. Follow @boioglu on twitter.
2. Tweet this message "RT @boioglu Get your chance to win Safety Note+ on boio.ro http://is.gd/QBaIE4".
3. Leave a comment below with the link to your Tweet (not to your twitter account page, but to the tweet itself).
The first three valid comments will win a promo-code.