I've been asked this question so many times: do you know how to tie a tie? Of course I do. How many types of knots? is there more than one?
Well, apparently there's almost 20 different types of knots for ties and bow ties. Just by playing with this app for a couple of minutes I learned how to make an Atlantic and a Persion knot. Pretty neat!
"How to tie a Tie Animated" gives you step-by-step instructions on, guess what?… yes, you'll learn how to tie yours or your husband's tie. The app is $4.99 in the AppStore, but you can get your copy for free.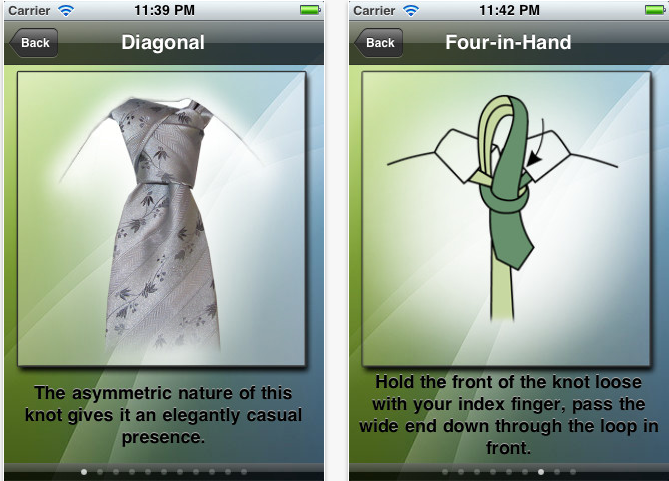 boio.ro is giving you a chance to win one of the 4 promo codes for this app. The steps are as easy as every time on boio.ro:
1. Follow @boioglu on twitter.
2. Tweet this message "RT @boioglu Get your chance to win "How to tie a tie" on boio.ro http://is.gd/adBzzT".
3. Leave a comment below with the link to your Tweet (not to your twitter account page, but to the tweet itself).
The first four valid comments will get this app!