I use RSS Feed Reader every day, multiple times a day. Sure enough, I have a favorite. I love Reeder on iOS and ReadKit on my Mac. Having everything synced via Feedly makes it easier to catch-up with my feeds when I have some time off.
All of them are full of features, but there are times when you need just a simple, light-weight RSS client.
RSSLoader for Mac is just that. No bloat, just a simple RSS client that delivers. If you really need to sync your feeds with more than one computer you can use Dropbox.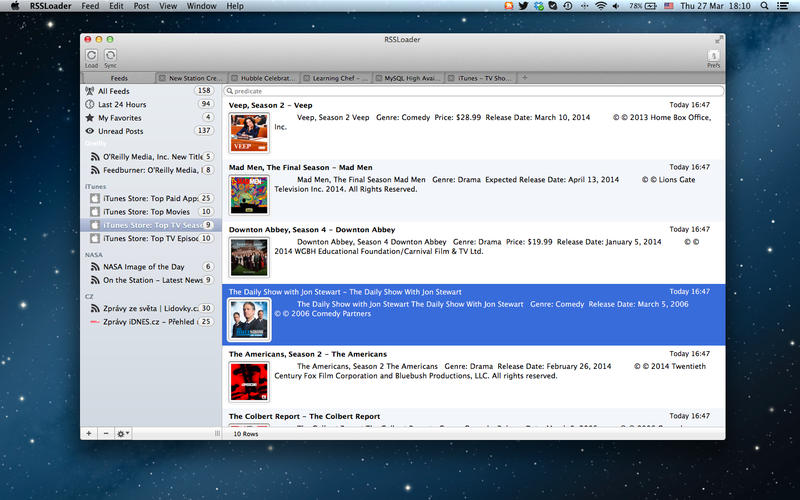 boio.ro is giving you a chance to win one of the 6 promo codes for this app. The steps are as easy as every time on boio.ro:
1. Follow @boioglu on twitter.
2. Tweet this message "RT @boioglu Get your chance to win "RSSLoader for Mac" on boio.ro http://is.gd/MP2uxN".
3. Leave a comment below with the link to your Tweet (not to your twitter account page, but to the tweet itself).
The promo-codes will be given away on first come, first served basis, so hurry up!