Quick – name a game you used to play on your Windows Machine 10 years ago. Who doesn't know or didn't play Minesweeper? Back then, for some of us that was THE game.
Well, guess what? You can now play the same game on your iOS Device.There's no need to explain how to play it and you know you gotta be fast but think you moves ahead.
Minesweeper Q is only $1.99 in the AppStore, but you can win your very own copy.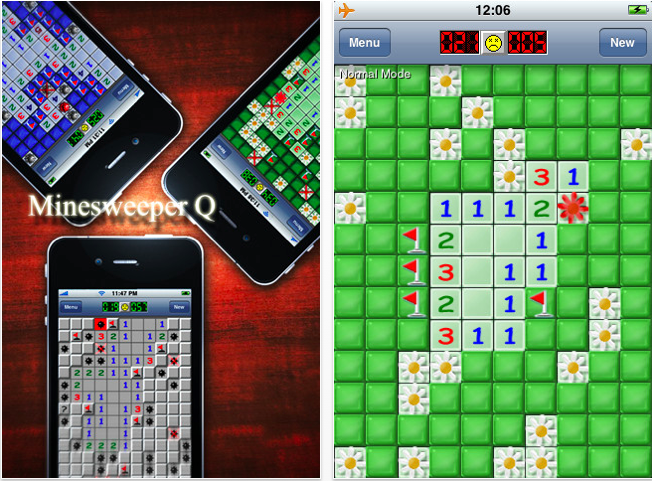 boio.ro is giving you a chance to win one of the 3 promo codes for this app. The steps are as easy as every time on boio.ro:
1. Follow @boioglu on twitter.
2. Tweet this message "RT @boioglu Get your chance to win "Minesweeper Q" on boio.ro http://is.gd/98dw1p".
3. Leave a comment below with the link to your Tweet (not to your twitter account page, but to the tweet itself).
The 1st, 3rd and 5th valid comment will win a promo-code.