Oh, this would have been very handy two months ago when I was taking charge of organizing our wedding. It seems the developers have implemented all the good tips and tricks an Event Coordinator might need.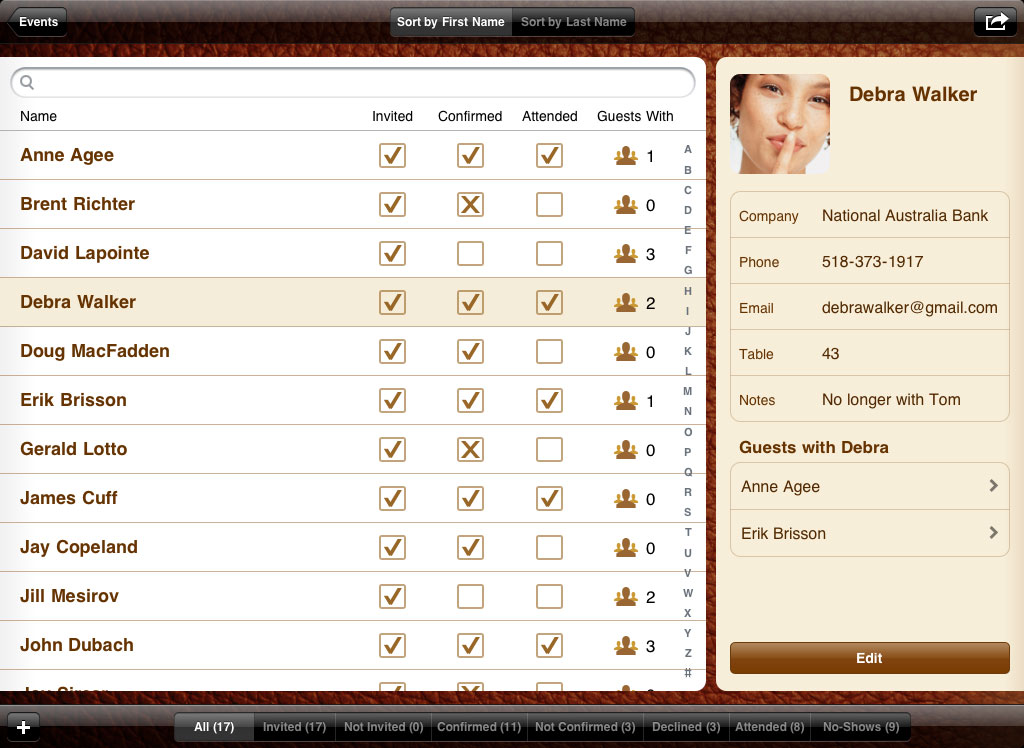 Guest List Organizer lets you import contacts fom Address Book or Facebook, see the relationships between your guests and monitor their attendance. The app can generate .pdf reports that you can send to anyone and it already has predefined fields so you can just tap and add the information.
The app is $5 in the AppStore, but if you keep reading you'll get your own copy for free.
boio.ro is giving you a chance to win one of the 3 promo codes for this app. The steps are as easy as every time on boio.ro:
1. Follow @boioglu on twitter.
2. Tweet this message "RT @boioglu Get your chance to win "Guest List Organizer" on boio.ro http://is.gd/gPkh2y".
3. Leave a comment below with the link to your Tweet (not to your twitter account page, but to the tweet itself).
The first, 3rd and 5th VALID Comment will win a Promo-code.
update: that was fast! all Promo-codes have been sent to the winners: Dan Botoca, Laura M. and Domnul Avocat.