Who needs flash, you may say. That's what I say when someone points out the lack of that feature. Sure, there/s a 99% chance that you do not need it. However, just for that 1% left there an app for that.
HitBrowser is a Flash video player. Is not as easy as pressing play, but it works and, best of all, it's an app developed by a romanian, Dragos Panoiu. In order to see the flash video you must follow a few easy steps which involve using the in-app browser to go to the website you want, click the big "Player button", hit the video you wanna play and enjoy it.
Easy enough? Check out the screenshots below just in case you need a reminder.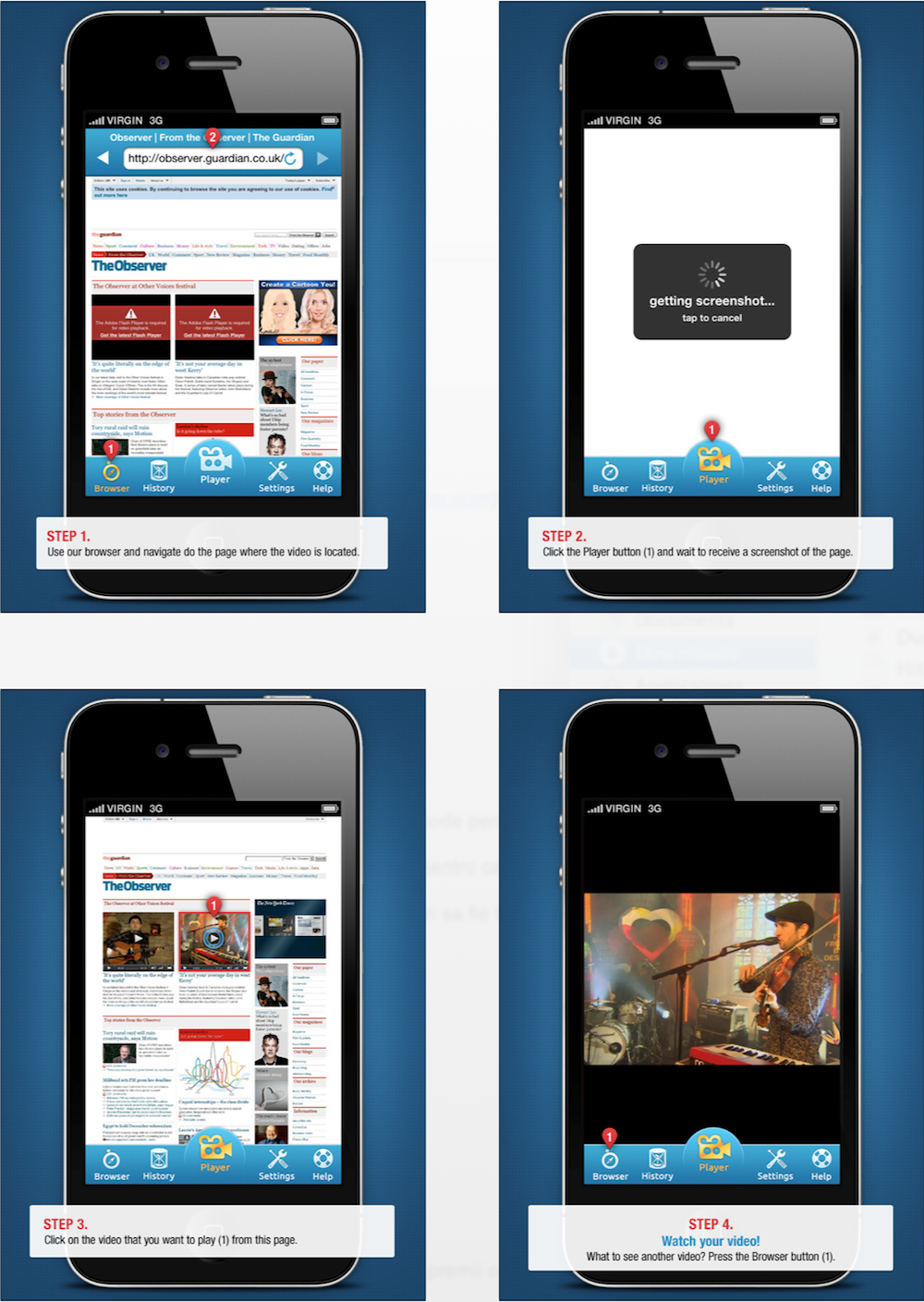 There are some limitations and you might wanna check those out before buying. Or, better yet, just play along and win a promo-code.
boio.ro is giving you a chance to win one of the 5 promo codes for this app. The steps are as easy as every time on boio.ro:
1. Follow @boioglu on twitter.
2. Tweet this message "RT @boioglu Get your chance to win HitBrowser on boio.ro http://is.gd/2OTNNA".
3. Leave a comment below with the link to your Tweet (not to your twitter account page, but to the tweet itself).
The winners will be randomly chosen on March 5th.
Update: and the winners are: @calingtc, @glaur_bt, @andreighiran, @gcaraman and @lixicus.