OCR on your phone? That is either impossible, or the final result will not be good at all. It's common knowledge that proper OCR is difficult to have in your pocket. Sure you can upload your document to Evernote, but the OCR part is only good for search purposes.
Let me back up a few steps. OCR is "optical character recognition". As in… take a picture of a document and have it turned into a digital copy. You can choose between doc, docx, xlst, rtf or pdf.
FineReader Touch is the kind of app you need to do that fast because the documents are processed in the cloud. When you buy the app you've got 100 pages included and you can buy additional packages. Don't even think this may not be for you. FineReader Touch has 42 languages and you can have up to 3 languages in the same document.
And since we were talking about Evernote, you have the option to export the documents to a variety of apps, including Evernote.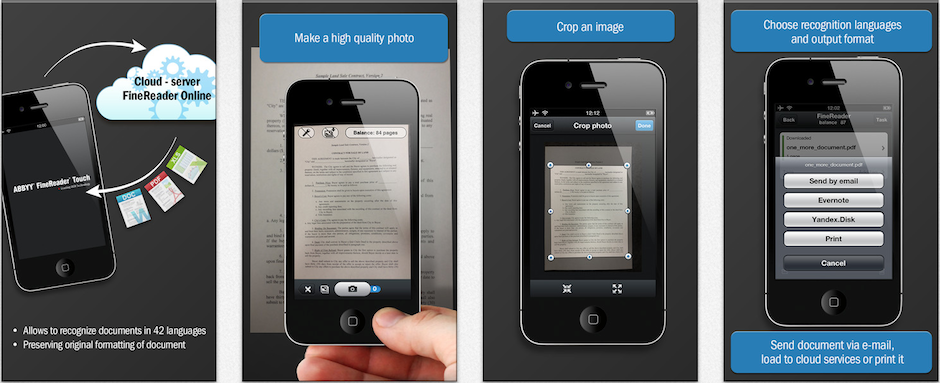 boio.ro is giving you a chance to win one of the five promo codes for this app. The steps are as easy as every time on boio.ro:
1. Follow @boioglu on twitter.
2. Tweet this message "RT @boioglu Get your chance to win FineReader Touch on boio.ro http://is.gd/y4HFOH".
3. Leave a comment below with the link to your Tweet (not to your twitter account page, but to the tweet itself).
The winners will be randomly chosen on March 26th.
Update: and the winners are: @vacosmin, @ciucanu, @MihaiDumitrescu, @ervinszasz and @adriandinarad.