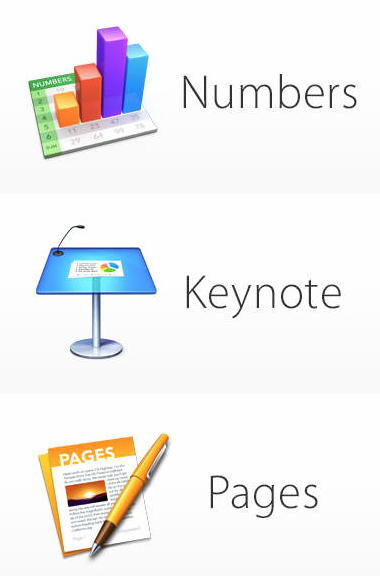 Apple spune ca iWork este gratis pentru cei care cumpara un Mac nou. Un bug descoperit astazi face ca oricine sa beneficieze de ele in mod gratuit. Pasii sunt foarte usor de urmat. Pentru cine stie…
1. Downloadezi iWork 2013 de pe net. Nu am sa dau linkuri pt ca oricine stie sa foloseasca Google, nu?
2. Instalezi Keynote, Pages si Numbers pe Mac-ul tau.
3. Deschizi AppStore si vei vedea ca aplicatiile tocmai instalate au update-uri.
3 bis. Este posibil ca mac-ul tau cu Mavericks sa nu vrea sa le instaleze pentru ca nu sunt de la un "identified developer". Mergi in System Preferences – Security & Privacy – General – Allow apps downloaded from – Anywhere.
4. Le faci update-urile dupa care poti sa le si stergi daca tu crezi ca nu-ti folosesc acum.
Data viitoare cind vei deschide App Store vei vedea ca aplicatiile nu mai costa nimic si pot fi downloadate legal.
Pasii de mai sus sunt valabili si pentru Aperture, dar aici poti sa folosesti si un trial + serial number.
Nu dau linkuri si nici nu le accept in aplicatii, doar… expun un bug.
Este posibil ca metoda asta sa nu mai mearga in scurt timp, asa ca profita de ea acum.
Update: Apple a oferit un raspuns pentru situatia de azi. Pe scurt: stim, dar speram ca userii nu le vor pirata.
It's no coincidence that Apple's support site doesn't have downloads for the new Aperture, iWork, and iLife updates. They aren't in our Software Update system either – and there's a good reason for that. With Mavericks, we have changed the way we distribute updates for legacy versions of our apps

Rather than maintain separate updates for these in addition to the Mac App Store versions of each app, Apple has decided to eliminate their legacy software update system for apps entirely. Instead, when Mavericks discovers legacy apps installed on your Mac, it provisions them as a Mac App Store purchase using your Apple ID. It saves us a lot of time, effort, and bandwidth. After the provision is complete, it will appear in your Mac App Store history as though you have purchased the Mac App Store version of the app.

While we are aware that this enables piracy of our apps for unethical users, Apple has never taken a strong stance or action against piracy in the past. We like to believe that our users are honest, even if that belief is in vain.