Do you have a Flash Drive in your pocket? Yes, you do have one, even if it's not a dedicated flash drive. Your iPhone can help you transfer, store and edit files just as good. And AirDisk Pro makes that much easier. Better yet, it is a wireless flash drive.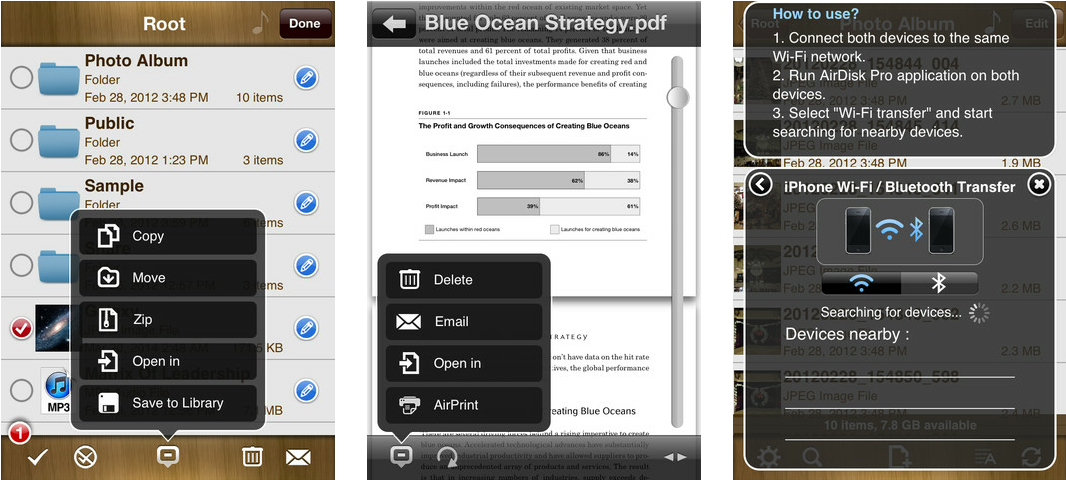 AirDisk Pro can be used a stand alone document viewer/editor and a File browser. You can store pdf files, music, images and text files. You can use the app as a voice recorder and you can move, delete, email, copy, zip/unzip and share you files.
The wireless Flash drive function is easy enough to use by anyone that knows how to open Finder / Windows Explorer or a browser. Here's a short video walkthrough.
boio.ro is giving you a chance to win one of the 3 promo codes for this app. The steps are as easy as every time on boio.ro:
1. Follow @boioglu on twitter.
2. Tweet this message "RT @boioglu Get your chance to win AirDisk Pro on boio.ro http://is.gd/hriWnw".
3. Leave a comment below with the link to your Tweet (not to your twitter account page, but to the tweet itself).
The winner will be randomly chosen on April 28th.
And the winners are: @Razvanul, @kix2mix2 and @GCaraman.