What would you say to two romanian developers that have published their first game for iOS? Bring it ON! Let me play it. I gotta tell you: this kept me busy for a few days. And the rat is always hungry!
"Feed the Rat" is pretty easy to play: The rat orders cheese from his favorite restaurant and you are in charge of delivering the food. If it takes more than 5 seconds the rat won't pay you so you loose the game.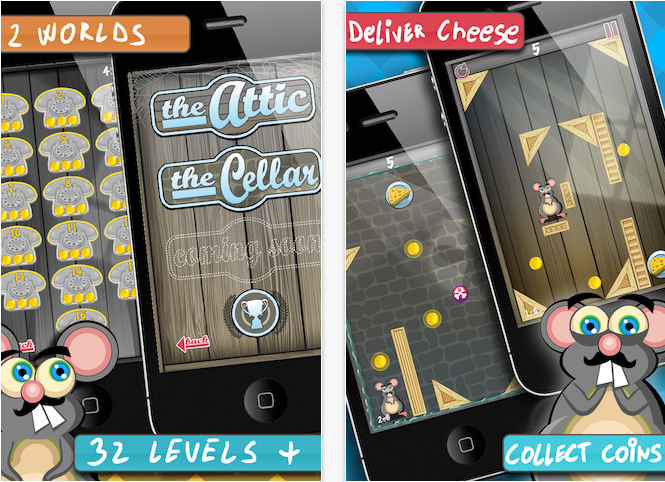 Calin, one of the devs from LolblApps told me they have built over 32 different levels into the game and more are coming soon. And if you're not fast enough you can hit that quick reload button and start over.
Here's a short game play video to get you started:
boio.ro is giving you a chance to win one of the 3 promo codes for this app. The steps are as easy as every time on boio.ro:
1. Follow @boioglu on twitter.
2. Tweet this message "RT @boioglu Get your chance to win "Feed the Rat" on boio.ro http://is.gd/UOlQxT".
3. Leave a comment below with the link to your Tweet (not to your twitter account page, but to the tweet itself).
Did I mention the developers are from Romania? S go ahead and spread the word. Let's make "Feed the Rat" a success in the AppStore!
Three lucky boio.ro fans will get a copy of the game on July 11th.
Update: @emilindricau, @dorin_h and @darknwo are the winners. They'll have to send me an email to get the promo-codes till July 14th.