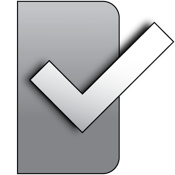 I am always looking for a good ToDo list app for Mac and I guess I tried almost all of them. Well, at least all the known and good looking ones. A few days ago I was surprised to find out that Alex Brie came up with a clever new idea for a ToDo App. Alex is a well known romanian developer who released great apps like Clean Writer and Self Help Classics for iOS.
SideTodo has is an unobtrusive app for Mac OS X, yet it's always on your screen, just a mouse move away. Alex went on with the idea of Clean Writer – SideTodo has a minimal interface and just a few but well defined features. Here's a short video of how the app works:
One of the great things about SideTodo is the fact that you can move your default folder for the app's content in your Dropbox so you'll never loose what's in there and use it on multiple computers in the same time.
SideTodo is $4 in the Mac App Store, but boio.ro is giving you a chance to win one of the 4 promo codes for this app. The steps are as easy as every time on boio.ro:
1. Follow @boioglu on twitter.
2. Tweet this message "RT @boioglu Get your chance to win SideTodo for Mac OS X on boio.ro http://t.co/4qUbW6N".
3. Leave a comment below with the link to your Tweet (not to your twitter account page, but to the tweet itself) and let me know what feature would you like to add to this app.
And the winners are: Dan Botoaca and Andrei Gherghe. They have to send me an email to redeem the codes till May 9th. Two other codes will be given away in another contest on boio.ro.