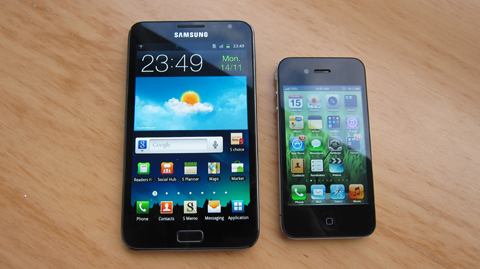 Atunci cind am pus mana pe un Samsung Galaxy Note mi s-a parut a fi o tableta mica, de neglijat. Apoi am aflat ca jucaria este, de fapt, un telefon. Asa mi-am dat seama cit este de ridicol.
Nici nu am putut sa copiez niste poze de pe el.
Jonathan S. Geller de la BGR (un site care, de obicei, critica Apple si ii lauda pe concurenti) spune lucrurilor pe nume:
I feel like no one else is saying this, and since I've not ever been one to hold back what's on my mind I absolutely will — enough is enough. I've had it with incremental updates to Android smartphones every two weeks, I've had it with the super-sized ridiculousness, and I've had it with all of these marketing gimmicks. Just focus on a quality product, and you won't have to release eight "flagship" models a year.