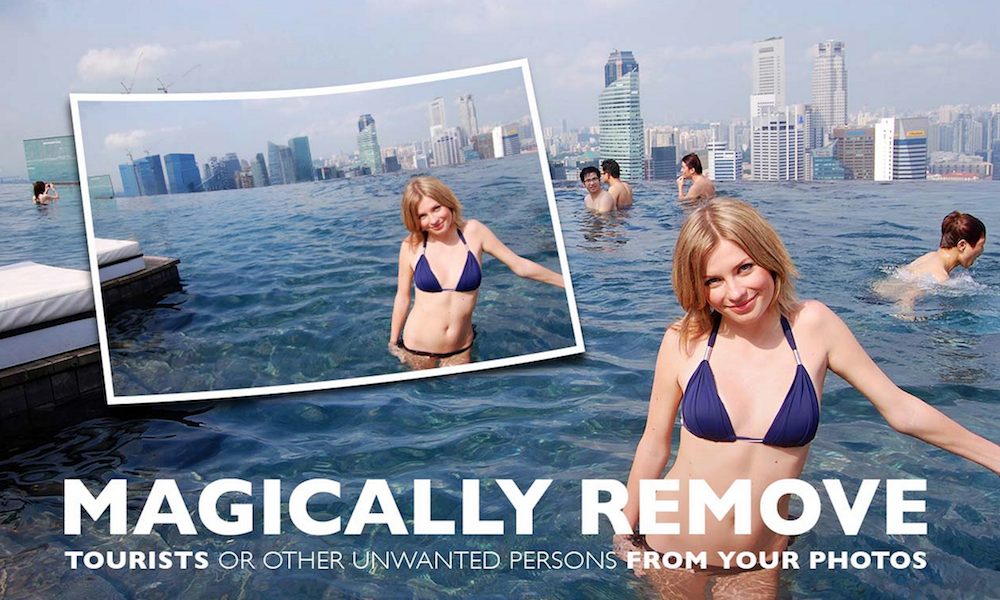 You've met Inpaint before on boio.ro. It's the Mac app that brings enough magic to to the table make your photos perfect.
Sure you can spend 2000 dollars on Adobe Photoshop and have fun with it, or you can just buy a $19.99 app and really use it. If that's too much for you, let me explain what Inpaint does. The developer has put down a few reasons why or when you need it: Inpaint is awesome when you want to repair old photos, remove watermarks, remove unwanted objects or people from your pics or just erase "skin problems" from you face.
Here's how it works.

boio.ro is giving you a chance to win one of the 5 promo codes for this app. The steps are as easy as every time on boio.ro:
1. Follow @boioglu on twitter.
2. Tweet this message "RT @boioglu Get your chance to win "Inpant for OS X" on boio.ro http://is.gd/wznaaS".
3. Leave a comment below with the link to your Tweet (not to your twitter account page, but to the tweet itself).
The winners will be randomly chosen on April 19th.
Update: and the winners are @MihaiDumitrescu, @raducia, @ervinszasz, @adybel and @MileaMadalin.