Admit it! You do take selfies. If you don't, some who you know may do that. But what happens when you need to take a good one and there's no camera or iPhone around and all you have is your Mac?
My solution would have been the Photo Booth app. However, the controls and quality of that app are a little bit behind a great selfie taking app.
This is where FaceCam is great. This $5 app from the Mac App Store uses the iSight Camera of your Mac to take the shot, lets you edit it and post it to the most important Social Networks.
I know, you may say that you don't really need to take selfies. But you may need to take a good photo for your profile picture or a Resume. Wouldn't it be nice to own an app that can do that at a higher standard?
When the picture is taken you can add effects, control the zoom and exposure or choose to have it as a gif, jpg, png or tiff file.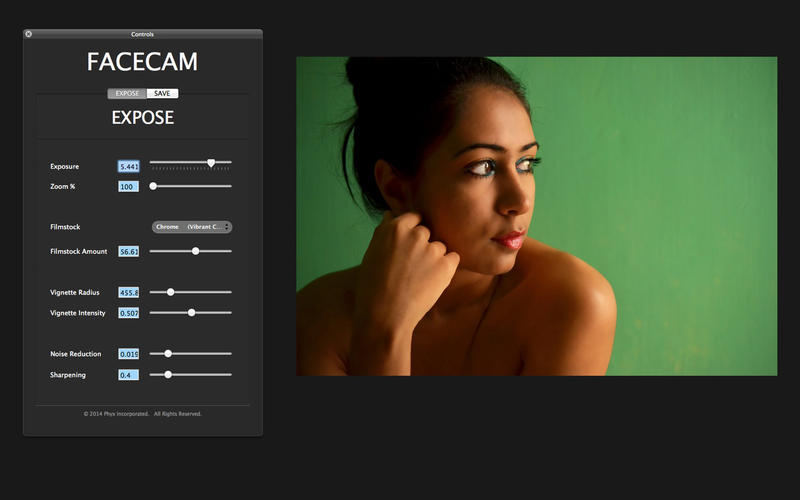 boio.ro is giving you a chance to win one of the 5 promo codes for this app. The steps are as easy as every time on boio.ro:
1. Follow @boioglu on twitter.
2. Tweet this message "RT @boioglu Get your chance to win FaceCam on boio.ro http://is.gd/U3JHLd".
3. Leave a comment below with the link to your Tweet (not to your twitter account page, but to the tweet itself).
The winners will be randomly chosen on January 11th.
Update: And the winners are: @pryky28, @GCaraman, @radu_anghel, @i0n1ca and @veteanu.