When I got my first car I remember I got one piece of advice that I still consider to be very useful: you need to keep notes of every car related issues so you'll be able to fix em in time and let the service technicians know what was replaced and when.
So I kept a small notebook in my car glove compartment.
Now, here's an advice I'll give you. You always have your smartphone in your pocket so you've got to use this app for the same purpose. CarSO – Car Service Organizer is the new notebook in the glove compartment.
CarSO is a task reminder, so you can set it to remind you to change your oil after a certain distance or time. The app keeps a list of the parts and fixes you need for your car and you can always check the history of what you've done.
The best thing about it is that you do not need to be a service tech. You only need to care enough for your car to use this.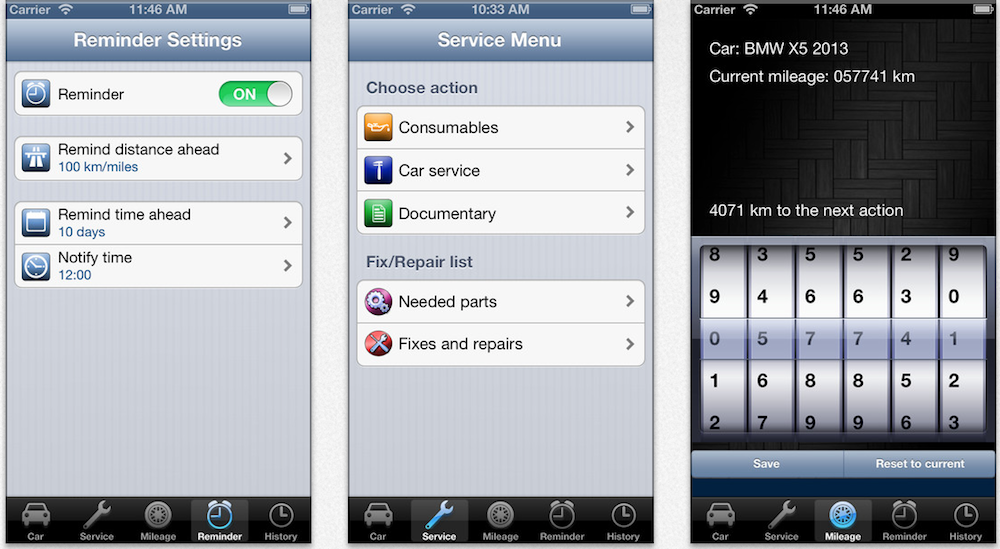 boio.ro is giving you a chance to win one of the 4 promo codes for this app. The steps are as easy as every time on boio.ro:
1. Follow @boioglu on twitter.
2. Tweet this message "RT @boioglu Get your chance to win CarSO on boio.ro http://is.gd/M8kSQM" or press the "Twitter" button below.
3. Leave a comment below with the link to your Tweet (not to your twitter account page, but to the tweet itself).
The 1st, 3rd, 5th and 7th valid comment will automatically win a promo-code.
Update: and the winners are @sna3ke, @gvdinu, @popescu_alexa and @pryky.