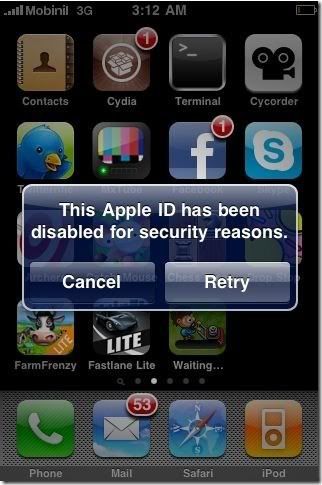 Sherif Hashim, baiatul care a gasit exploitul pentru modem firmware 05.12 s-a trezit cu Apple ID-ul deblocat.
"Your Apple ID was banned for security reasons", that's what i get when i try to go to the app store, they must be really angry :))))

and guess what my apple ID was, "sherif_hashim@yahoo.com", what a fool was me not to notice :)), can't help laughing, they are babies :))

Sherif este al doilea hacker (dupa cel care a creat Sn0wbreeze) care se alege cu ban din partea Apple.

Saracu om, cit o sa aiba de suferit… :D ptobabil 30 secunde pina isi face alt cont cu alta adresa de mail.