You check the weather pretty often. Admit it. We all do at least twice a day. So you might as well look at something beautiful on your iPhone.
Aero is as simple as a big number, but it can be as complex s you need it to be. First of all, if you think it looks like the weather app in iOS 7, you are completely right. It does, but it comes with a few things that are way better. And you won't get the official iOS 7 weather app till late autumn 2013, anyway.
Aero can help you manage an unlimited number of locations. You get the forecast for the next five days and the animations are pretty cool. Have your GPS on and it will tell you the temperature in your area. As every weather app should.
Need I mention Aero was develped by a romanian guy? Robert Paul neagu is an old friend of boio.ro and he deserves the credit for some really nice apps. Aero is no exception.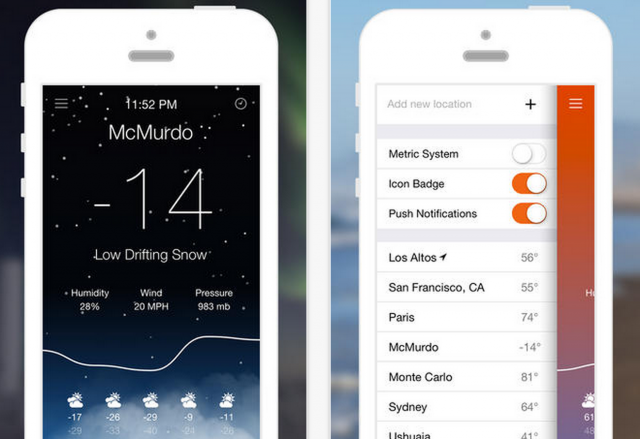 boio.ro is giving you a chance to win one of the 2 promo codes for this app. The steps are as easy as every time on boio.ro:
1. Follow @boioglu on twitter.
2. Tweet this message "RT @boioglu Get your chance to win Aero on boio.ro http://is.gd/BXI22S".
3. Leave a comment below with the link to your Tweet (not to your twitter account page, but to the tweet itself).
The winners will be randomly chosen on August 8th 2013.
Update: and the winners are @i0n1ca and @mikycoz.