Good morning. Do you know what time it is? It's time to win a new iPad App.
There's not much to say about Pimp Clock except that it's the best way to turn your iPad into a beautiful, simple and elegant clock. Oh… and it was created by a Romanian Developer – Mihai Babusca.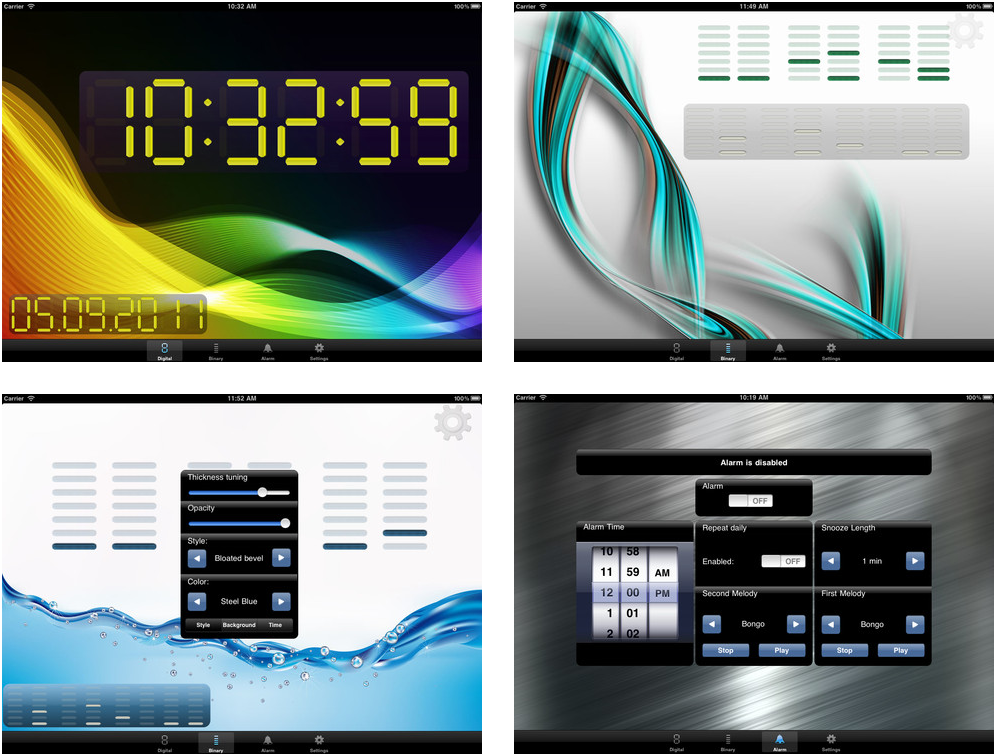 You can add any image as a backdrop for the clock, but the app has plenty pictures you can choose from. And you can even use the built in Alarm Clock (remember the iPad doesn't have one like the iPhone).
boio.ro is giving you a chance to win one of the 5 promo codes for this app. The steps are as easy as every time on boio.ro:
1. Follow @boioglu on twitter.
2. Tweet this message "RT @boioglu Get your chance to win "Pimp Clock" on boio.ro http://is.gd/YFvhLi".
3. Leave a comment below with the link to your Tweet (not to your twitter account page, but to the tweet itself).
The first five valid comments will win a promo code.
update: the codes are gone!