Imagine you need to send 30 photos to someone, add your comments and fit it all in an email. All on your iOS Device. Sure you can send 15 emails and get lost in the process, or you could be using a "one thing well" app like PDF Report.
What I like about PDF Report is the simple interface and the ability to just use it for a task. For example, a few days ago I needed to send a few photos to someone, add a few details for each picture get em in order.
I ended up sending only two low-res photos and they got to the destination a few good minutes later, because of my unreliable 3G network.
"PDF Report" generates a file that can be read by all modern computers and it completes the task just fine.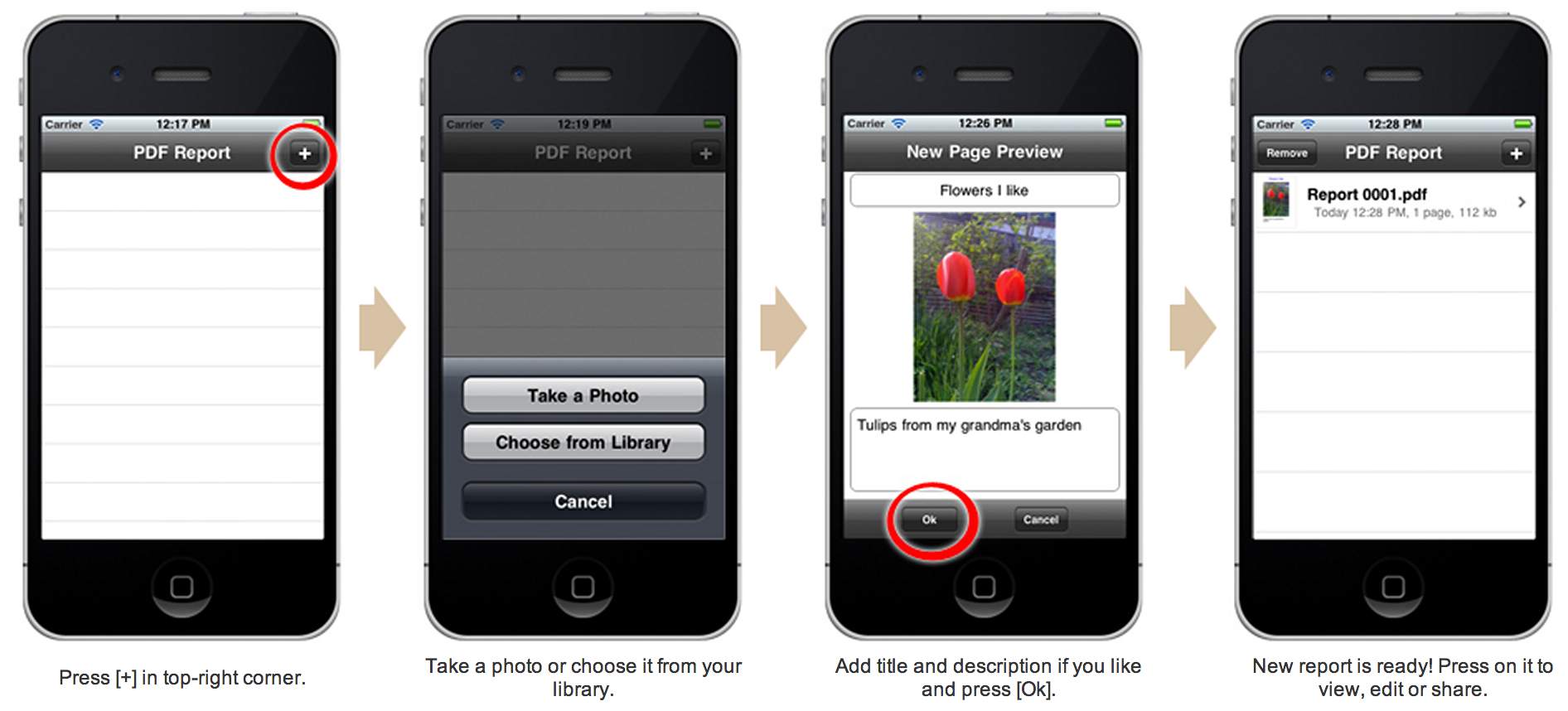 boio.ro is giving you a chance to win one of the 3 promo codes for this app. The steps are as easy as every time on boio.ro:
1. Follow @boioglu on twitter.
2. Tweet this message "RT @boioglu Get your chance to win "Pdf Report"on boio.ro http://is.gd/6llnhH".
3. Leave a comment below with the link to your Tweet (not to your twitter account page, but to the tweet itself).
The first, 3rd and 6th valid comment will automatically get a promo-code.