I know there are lots of replacements for Finder. I even tried some of them and I always go back to the simple interface Apple fas provided. But there's also quite a few of you out there who need to do more with their files.
Disk Order is a kind of "Total Commander" for your Mac. Besides the dual pane interface you can browse the network, treat archives like plain folders, access FTP servers, batch rename files and download music from your iPhone.
Yes, you can download music from you iPhone or iPod (or someone else's).
Disk Order is not in the Mac App Store and you can always get it for a trial or pay $37.14 for a full version.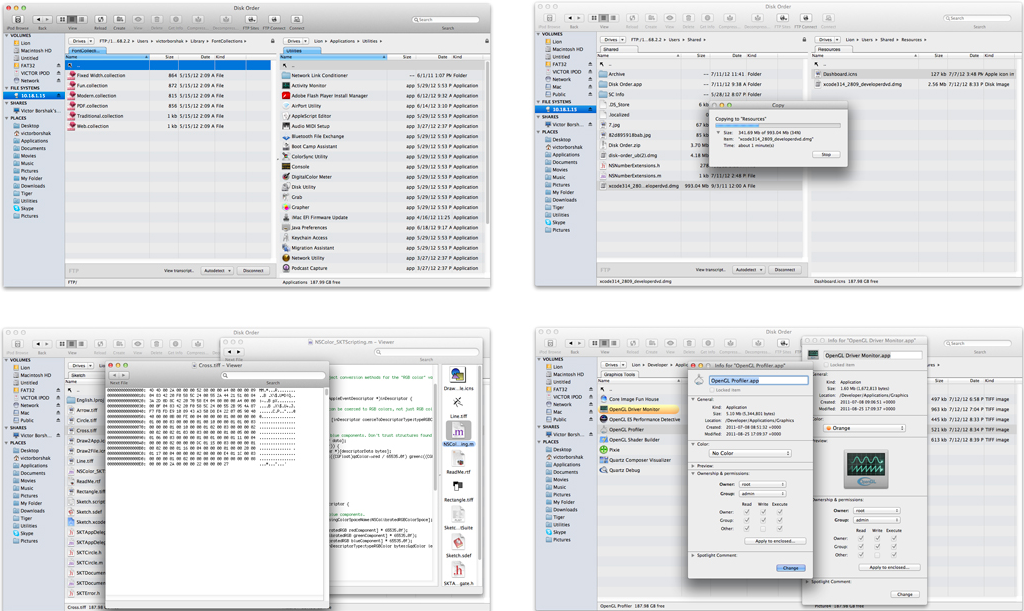 boio.ro is giving you a chance to win one of the 4 Serial Numbers for this app. The steps are as easy as every time on boio.ro:
1. Follow @boioglu on twitter.
2. Tweet this message "RT @boioglu Get your chance to win Disk Order on boio.ro http://is.gd/3GW9Az".
3. Leave a comment below with the link to your Tweet (not to your twitter account page, but to the tweet itself).
The winners will be randomly chosen on August 2nd.
Update: and the winners are: @radu_anghel, @davidlorand, @GCaraman and @vacosmin.