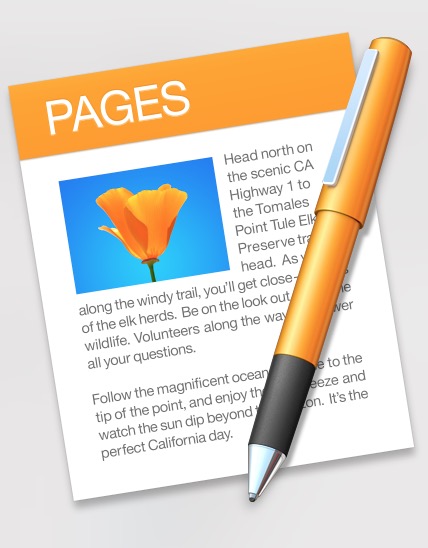 Along with the OS X Yosemite update we've got a new interface for Pages. The Word-like app from Apple has a new icon and if you are curious enough you may find that it shows some lines of text.
This is not just any random text, but instructions for a road trip in California. The image reads:
"Head north on the scenic CA Highway 1 to the Tomales Point Tule Elk Preserve trailhead. As you walk along the windy trail, you'll get close-up views of the elk herds. Be on the lookout for all wildlife. Volunteers along the way will answer all your questions.
Follow the magnificent ocean to the tip of the point, and enjoy the warm breeze and watch the sun dip beyond the horizon.
It's the perfect California day."
Look even further and you will see the Keynote icon lists the streets around Apple's Campus.
This is not the first time Apple hides something in plain sight. The old TextEdit icon had the "Here's to the Crazy ones…" speech from one of the company's famous commercials.
The Calculator icon has the number for "pi" (3.131593)