I've been looking for a solution to record Audio on my Mac for a while. That's because I needed a good solution to record audio from Yahoo Messenger and Skype. There are quite a few of them out there, but they are good for certain apps and do not work just as good for others.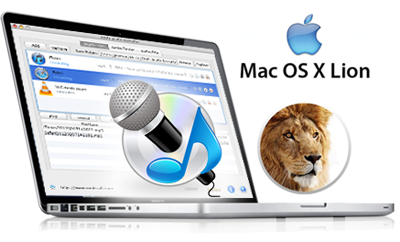 "Onde Audio Recorder" seems to be a good all-in-one solution. It can record audio from any app on your computer. The developer says you can capture the audio form:
Safari, Chrome, Firefox, iTunes, QuickTime, RealPlayer, VLC, and many others and grab songs from websites like YouTube, Vimeo, Pandora, LastFM, and many more. It works seamlessly with online radio sites, including Pandora, Lastfm, GrooveShark, and iTunes Radio. In addition, it supports recording audio from any IM applications like Skype, iChat, Yahoo! Messenger, MSN Messenger, Google talk, Adium, Instantbird, Fire, Proteus AIM, Tencent QQ and much much more.
Better yet, "Onde Audio Recorder" can record audio from your Mic or line-in device and you can set it to record stuff automatically, just like a DVR. There's plenty of formats you can choose as your final way to keep the recordings: MP3, AIFF, AAC, AC3, AU, FLAC, M4A, M4R, MATROSK and OGG format. You can also edit or trim the files.
Onde Audio Recorder for Mac is $29.95, but this is your chance to win a copy for free.
boio.ro is giving you a chance to win one of the 5 serial numbers for this app. The steps are as easy as every time on boio.ro:
1. Follow @boioglu on twitter.
2. Tweet this message "RT @boioglu Get your chance to win "Onde Audio recorder for Mac" on boio.ro http://is.gd/5hmzrJ".
3. Leave a comment below with the link to your Tweet (not to your twitter account page, but to the tweet itself).
The winners wil be randomly chosen on July 3rd.
And the winners are: @andreigherghe, @pryky28, @emilindricau, @ghibualex and @ervinszasz.