What do you use to manage your ToDos and Tasks? I know there are hundred of apps that help you get thing done on your iDevice. However, I have yet to see one that puts everything on your home screen.
abcNotes helps you create sticky notes, manage them and then add them to your home screen. for only $2.99 you get an universal app with 88 backgrounds, 45 note skins, 27 badge designs and 115 icons. If you need to send the notes to other or just to yourself you can copy the text, email notes and desktops and, best of all, syncronize notes between iOS Devices.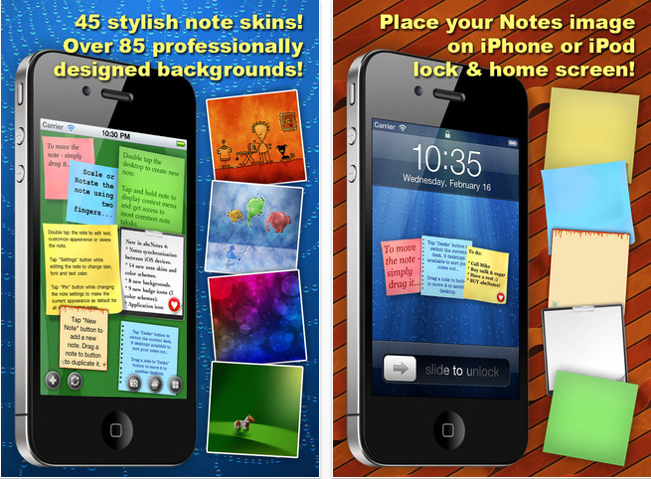 boio.ro is giving you a chance to win one of the 5 promo codes for this app. The steps are as easy as every time on boio.ro:
1. Follow @boioglu on twitter.
2. Tweet this message "RT @boioglu Get your chance to win abcNotes on boio.ro http://is.gd/7ifEVi".
3. Leave a comment below with the link to your Tweet (not to your twitter account page, but to the tweet itself).
First five comments will automatically win a promo-code.
update: all promo-codes are gone!