Read on to see how you can get your chance to win one of the 3 promo-codes for this great app!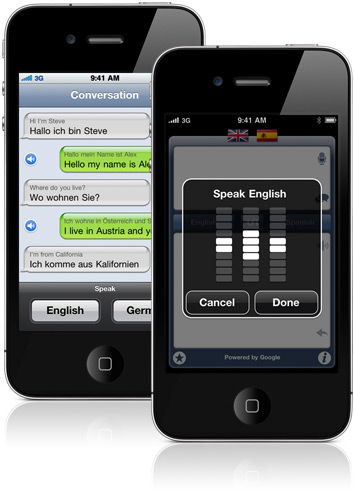 How would you like to have a conversation with two friends from Indonesia and Croatia, everyone would speak in their own native languages, but you would be able to understand everything they say?
Well, iTranslate Plus makes your dreams come true. This app is the perfect combination between a voice recognition app, machine translation and voice output. Just like the toys they used to have in Star Trek. And you've got 50 different languages to choose from (including Romanian).
In order for iTranslate Plus to work you need to have an Internet connection and the voice recognition part is a separate package, but you will not be presented with any Ads and you can customize it the way you like. It's just like having your own personal assistant that speaks all the languages in the world. And you can even choose to have your discussion in Conversation Mode.
boio.ro is giving you a chance to win one of the 3 promo codes for this app. The steps are as easy as every time on boio.ro:
1. Follow @boioglu on twitter.
2. Tweet this message "RT @boioglu Get your chance to win "iTranslate Plus" for iPhone on boio.ro http://t.co/P1RyaNI".
3. Leave a comment below with the link to your Tweet (not to your twitter account page, but to the actual tweet).
And the winners are: Claudiu C, Mihai2483 and SergiuD. Have you won? Email me till April 19th to get your codes.