How would you like to have your name listed in the AppStore on a game description. That'd be so cool, right? With Evil Square you can get that if you're good enough.
Do you like Tetris? How about Battleships? "Evil Square" is a very nice combination of the two. You're given two minutes to solve a puzzle. Easy enoygh, right?
Not really, I tried the Evil Mode and the game outplayed me every time. The Classic Mode however is much more likely to make you get better and better. And you'll keep on playing.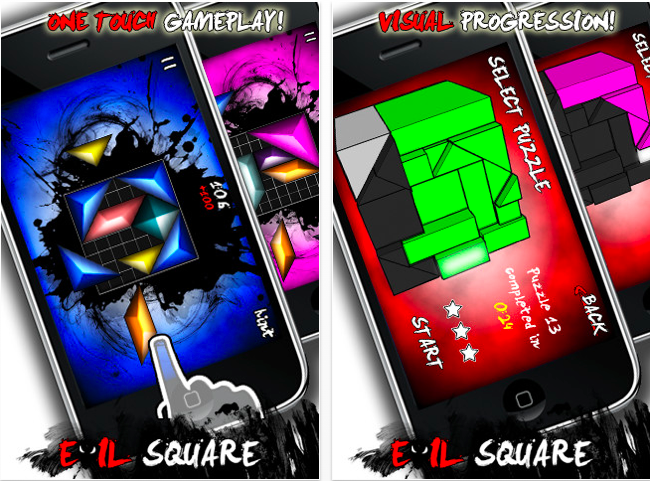 boio.ro is giving you a chance to win one of the 2 promo codes for this app. The steps are as easy as every time on boio.ro:
1. Follow @boioglu on twitter.
2. Tweet this message "RT @boioglu Get your chance to win Evil Square on boio.ro http://is.gd/vUmq5T".
3. Leave a comment below with the link to your Tweet (not to your twitter account page, but to the tweet itself).
The first and 5th valid comment will automatically win a promo-code. The trick is to leave your comment and wait to see if you've won. The comments will only appear on boio.ro after the 5th comment has been added.