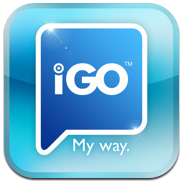 Primesc din cind in cind comentarii de genul asta:

click pt detalii
Raspunsul pe scurt este: de ce te astepti ca un program crackuit sa iti mearga? Cine foloseste software piratat nu poate avea pretentia sa aiba si suport tehnic.
boio.ro a obtinut o declaratie de la Developerii aplicatiei iGo my Way pentru iPhone legata exact de modul in care ei lupta impotriva celor care le pirateaza jucaria.
Annegret Munitzk, PR manager pentru iGo, spune:
Hello Adrian,

Thank you for approaching us with this matter. Here is what I can tell you officially about piracy issues:

We do have piracy protection in our iPhone application, but we also realize that many cracked versions of the software are available on the net and have the same problem with PND software. We continuously take actions against illegal software spreading, but it is extremely hard to fight every single pirate site on the Internet – it is a neverending story.

Users with cracked software will sooner or later realize the disadvantage (can't find a GPS signal, outdated maps, compatibility issues with other apps, crashing of the app etc.) and might eventually change to the original. We do feel sorry of course for users who publish negative reviews about pirated applications and mark them for originals. This distorts the opinion of honest users who are looking for advise on the net. Therefore is important for us to make users aware of the risks of cracked software.

Pe de alta parte, nu inteleg de ce ar da cineva 100 dolari pe o aplicatie de iPhone, cind cu 79 dolari poti sa cumperi un GPS Garmin Factory refurbished pe care il updatezi anual cu harti. Si nici nu esti obligat sa alegi sa raspunzi la telefon sau sa urmezi indicatiile GPS-ului intr-o intersectie.