This could be an app suited for a prime minister. Just kidding :)
Here's the deal. You find lots of useful stuff online or in other apps. You can copy text and paste it into the Notes.app, but you'll get a long, messy list of stuff and you won't be able to find anything in there.
CloudClipboard is the solution to your problems. The app itself is a clipboard manager with a twist. You'll have everything a few taps away because it uses iCloud to sync and back-up your snippets. You can add text, webclips, links, images (YES, images too), phone numbers and messages.
On of the best features is the ability to auto-paste you clipboard automatically in background.
CloudClipboard is a universal app that costs $3.99, but you can get it for free if you keep reading.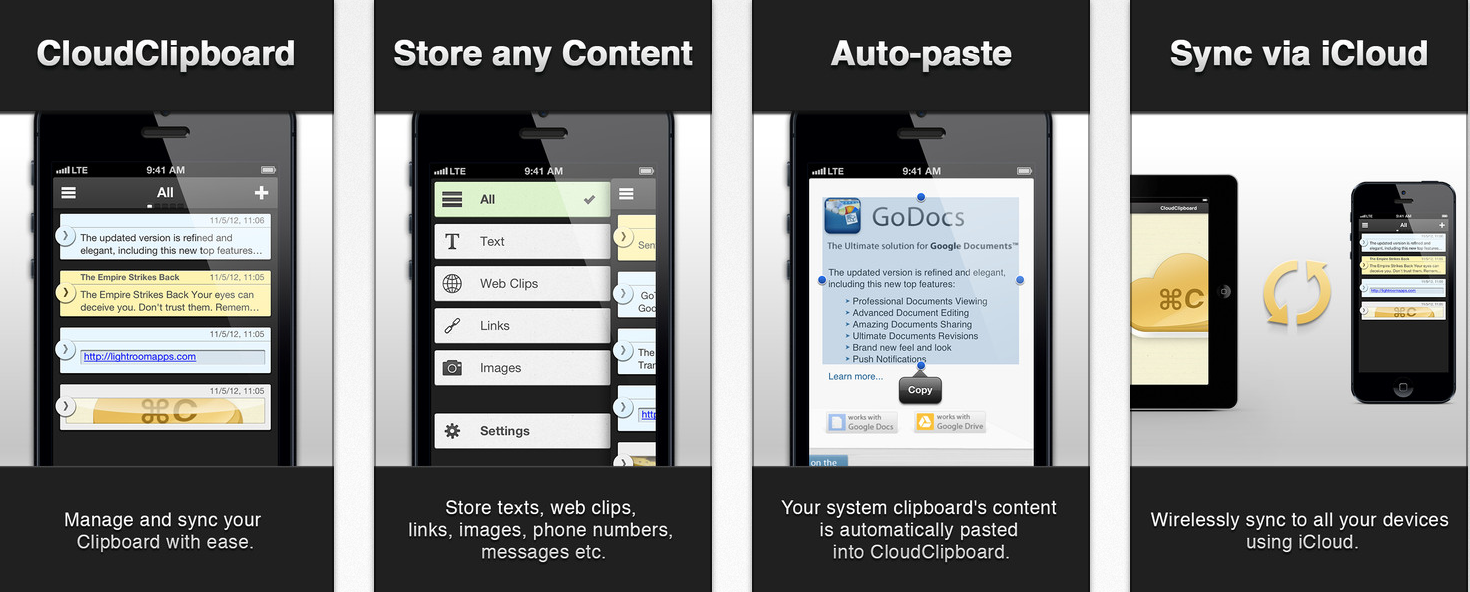 boio.ro is giving you a chance to win one of the 3 promo codes for this app. The steps are as easy as every time on boio.ro:
1. Follow @boioglu on twitter.
2. Tweet this message "RT @boioglu Get your chance to win CloudClipboard on boio.ro http://is.gd/j7kMPH".
3. Leave a comment below with the link to your Tweet (not to your twitter account page, but to the tweet itself).
The first, 4th and 8th valid comment will automatically win a promo-code. Comments will show up on boio.ro only after all the codes have been won.