Say ypu're looking to get all the good stuff in the AppStore, but you don't wanna spend too much. You could visit the store every day and search all the websites that advertise free or discounted apps, or you could just use AppZapp.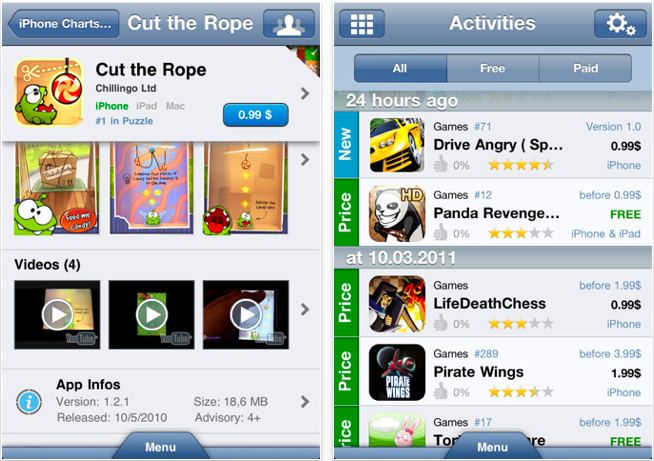 I know, you'll say – what good is an app that is free and has the links to other apps. Well, if you're a boio.ro fan you'll get a special treat. AppZapp has a free version, but the paid version offers push notifications so you don't even need to open the app to check it every day. All you have to do is set your favorites and wait for a notification when the price drops or your app gets to be free for a limited time.
boio.ro is giving you a chance to win a special code that will get you AppZapp Push for free. Download AppZapp from the AppStore and then go to Settings – Coupon Code to activate the Push Notifications for Free. You need to create an account on their website.
The steps are as easy as every time on boio.ro:
1. Follow @boioglu on twitter.
2. Tweet this message "Hello @boioglu I want a code for "AppZapp Push" from boio.ro http://is.gd/cUPMjN".
3. Leave a comment below with the link to your Tweet (not to your twitter account page, but to the tweet itself).
There's no drawing. All tweets will get a Direct Message with the Special Code, but you have to be fast. This will only be available till July 23rd.