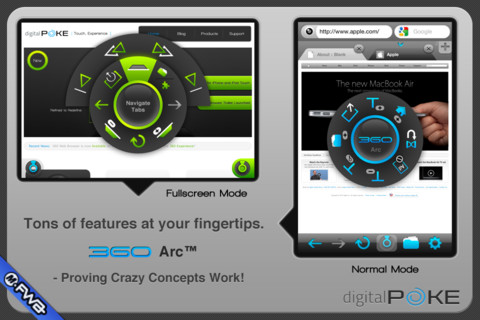 I know that with the new Safari, there may not be enough reason to look for another browser. Reading List and Tabs are good for most of you. However, you have to give "360 Web Browser" a try. That's because this is the iOS browser for the download freak in you.
360 Web Browser is designed to be more than your usual Safari because it brings a Download Manager and Firefox Sync to the table. OK, let's say you really don't care about Firefox, but there lots of other features you can choose from: plugins, Built-in Media player, crash restore function and, most of all, fully customized themes.
The app has over a million downloads in the past year and has reached top positions in all AppStore charts.
boio.ro is giving you a chance to win one of the 4 promo codes for this app. The steps are as easy as every time on boio.ro:
1. Follow @boioglu on twitter.
2. Tweet this message "RT @boioglu Get your chance to win "360 Web Browser" on boio.ro http://is.gd/klcjd6″.
3. Leave a comment below with the link to your Tweet (not to your twitter account page, but to the tweet itself).
The first four valid comments will automatically win a promo-code.