Contest!
Check out the end of this post and get your chance to win a free smartphone unlock with just a Share on Facebook or Twitter.
After a few months of waiting, it's finally yours: Samsung Galaxy S6, the smartphone considered by many tech authorities and fans as the best model ever made by the South Korean manufacturer.
No matter if you saved money for it or received it as a gift, you must be waiting to finally replace your old phone with this excellent piece of technology and put all its features to test.
Still, even though the phone is excellent, there's a little issue most users are dealing with: carrier lock. Fortunately, there's no need to panic, as there are a few ways of getting rid of it, in order to use your phone in any network around the world.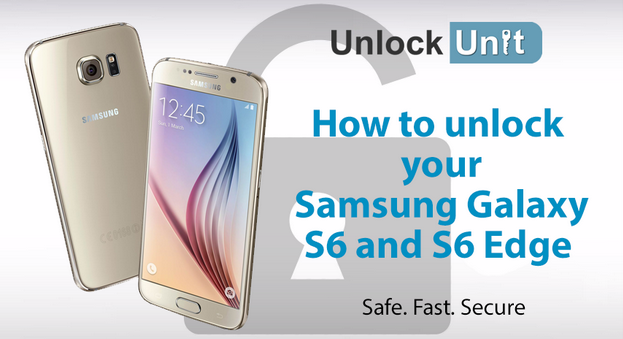 The easiest way to unlock your Samsung Galaxy S6 or S6 Edge is by code. In order to get one, you need to find an online provider, from which you can order an unlock code.
UnlockUnit.com and UnlockScope.com are two of the websites which can provide genuine unlocking codes, which will allow you to give your phone some well-deserved freedom.
The whole process consists in three main steps and it takes just a few minutes. Not to mention that no technical knowledge is required, as everything is very simple!
1. Place the order
The code is calculated using a few details about the phone you want to unlock. In order to get a Samsung Galaxy S6 or S6 Edge unlock code, you need to provide the following:
• the IMEI of your phone, which can be found by dialing *#06#
• the country and the network you originally bought your phone from
• a valid e-mail address, used for sending you the unlocking code
2. Receive the unlocking code for your Samsung Galaxy S6 or S6 Edge
In a few minutes or hours, depending on the network your Samsung was locked on, you will receive an e-mail with the unlock code and a set of instruction on how to insert it.
3. Insert the code
In order to unlock your Samsung Galaxy S6 or S6 Edge, you need to insert the code you just received. Put a SIM from an unaccepted network in the phone and wait for the "SIM network unlock PIN" message to be displayed.
Using your keyboard, insert the code you received and tap the "Unlock" button. Shortly after, the "Unlock Successful" message will show up.
And that's everything you need to to. Your Samsung Galaxy S6 or S6 Edge is now unlocked and you have the liberty to use it in any network around the world!
If you're dealing with any issues during the unlocking process, you can always contact their support team, available 24/7. Also, here you can find a detailed tutorial on how to unlock your Samsung Galaxy S6 and S6 Edge.

To sum up, there's no need to say that unlocking your phone by code is the best option available, as it's safe, fast, and most important, cheap!
=====
Contest: win a chance to unlock a smartphone!
Here's your chance to win a a smartphone unlock!
The steps are as easy as every time on boio.ro:
1. Follow @boioglu on twitter.

2. Tweet this message
#Contest Win a free smartphone unlock on boio.ro http://is.gd/2IHhWQ via @boioglu
or this one:
#Concurs Castiga o deblocare de smartphone pe boio.ro http://is.gd/2IHhWQ via @boioglu
You can also post it on Facebook and make it a public post.

3. Leave a comment below with the link to your Tweet or Facebook post (not to your twitter account page, but to the tweet itself).
Add the phone model and maker you want to unlock and the network the device is locked in. Some phones are not unlockable yet, but you can still get a lot of value out of this service.
The drawing will take place on July 30th, 2015.
Updare: And the winner is Demi Buraga.