Suitcases is one of those apps that doesn't look fancy, but it is really useful.
Being on the road between Romania and USA for almost 6 years I found that it was easier for me to pack stuff by having a checklist. Sure you can do that on paper, but wouldn't it much easier to have everything on your iPhone?
This app will help you pack everything for your trip. It's not just a list, but it offers suggestions based on the event or the kind of trip you're gonna have. After all, you're not gonna get the same stuff when you're going to a business trip as if you're going to swim and have fun on the beach for the weekend.
It's not just clothes. The app has categories for gadgets, documents or food.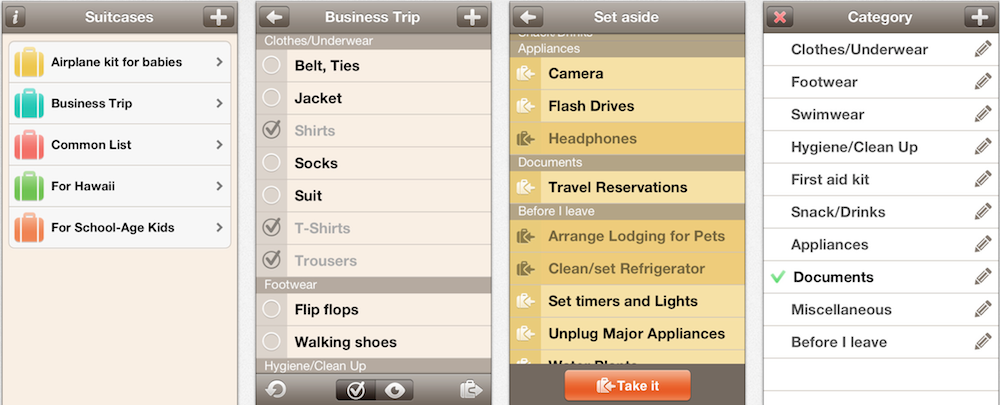 boio.ro is giving you a chance to win one of the 3 promo codes for this app. The steps are as easy as every time on boio.ro:
1. Follow @boioglu on twitter.
2. Tweet this message "RT @boioglu Get your chance to win "Suitcases" on boio.ro http://is.gd/5DHKVe".
3. Leave a comment below with the link to your Tweet (not to your twitter account page, but to the tweet itself).
The 1st, 3rd and 5th valid comment will automatically get a promo code.
And the winners are Ervin, danielp and Amorphys