the iPod function of the iPhone is great for casual music listening, podcasts and audiobooks. But sometimes you need more control over the play mode.
Introducing SpeedUp Player Pro. This little iOS app has got all the missing iPod functions you could wish for. First of all it's the playback speed. You can adjust it from half speed (0.5X) up to 2.5X while preserving the tone of the voice in the recording.
The best thing about it is that you do not have to convert the audio tracks and load them into the app, because SpeedUp Player Pro can play directly from your iPod Collections. If you just wanna listen to something before going to bed you can set it to go to sleep automatically after 10, 20, 30, 60 or 120 minutes.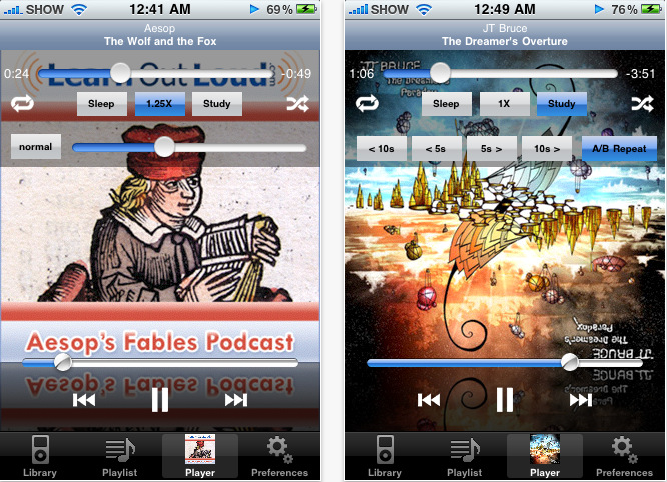 The next feature is really useful for the ones that wanna learn something, whether it is a new language or a training course. You can set the app to repeat only one part of an audio track with the A/B repeat function. Adding bookmarks to your audio is just as useful. And if you need to record a quick note just put the app in recording mode and say what you want.
SpeedUp Player Pro is $2.99 in the AppStore, but boio.ro is giving you a chance to win one of the 3 promo codes for this app. The steps are as easy as every time on boio.ro:
1. Follow @boioglu on twitter.
2. Tweet this message "RT @boioglu Get your chance to win SpeedUp Player Pro on boio.ro http://is.gd/OFoKpR".
3. Leave a comment below with the link to your Tweet (not to your twitter account page, but to the tweet itself).
update: And the winners are: @PaulSorescu, @Rolyx95 and @sergiudodis. They have 3 days (till May 23rd) to send me an email and redeem the promo-codes.