The sun is out and you think it's time to take a walk in the park? How about fighting your way through bugs, spiders, frogs and other insects that want to kill you?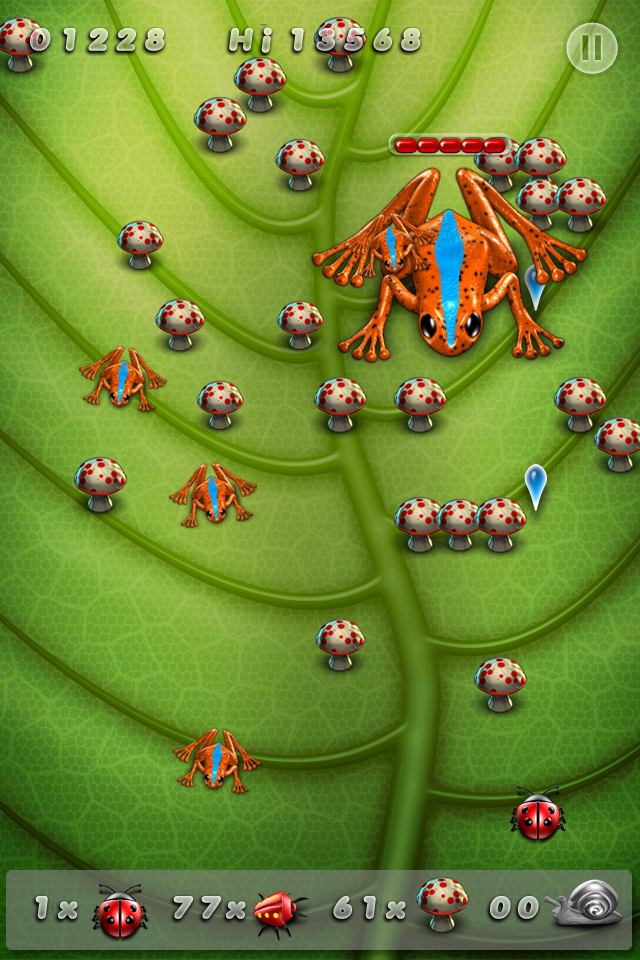 OK, this may just be your imagination, or the iPhone app you're about to win after reading this article – Hummingz EVO. Your job is to kill the bugs: if it is colored – shoot it, if it's pale catch it!
Retina display graphics and a fast-paced arcade style game will make you forget about going out.
boio.ro is giving you a chance to win one of the 4 promo codes for this app. The steps are as easy as every time on boio.ro:
1. Follow @boioglu on twitter.
2. Tweet this message "RT @boioglu Get your chance to win Hummingz EVO for iPhone on boio.ro http://is.gd/ppYOOd".
3. Leave a comment below with the link to your Tweet (not to your twitter account page, but to the tweet itself).
The first promo-code will be won by the first boio.ro fan to post a comment. The rest of them will get to 3 randomly chosen readers on May 16th.
update: Andy's got the first promo-code. The rest of the codes go to @radwkw31, @evilboarder and @Adina82. They have to email me till May 19th to redeem the promo-codes.