I noticed how much you liked Safety Photo+ so this is your chance to get a similar, but nicer app.
Secure Photo+Folder has extra functionality that you'll love. Imagine the moment when a friend wants to see you photos. You can let him see the photos, but all the secret ones stay secret. The best thing about it is that you can add videos too.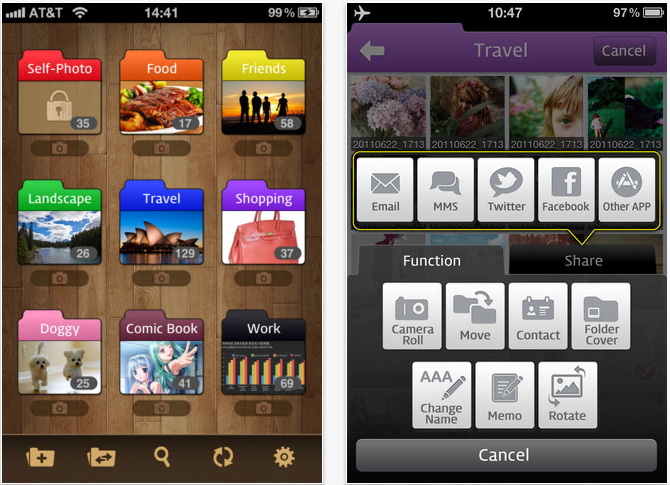 Once you import your photos into the app, Secure Photo+Folder keeps the original size and properties (including GPS data). You can then write a Memo for each file, rotate or adjust them.
Setting up folders for your memories is just as fun. You can customize the design themes, colors and the cover picture.
boio.ro is giving you a chance to win one of the 5 promo codes for this app. The steps are as easy as every time on boio.ro:
1. Follow @boioglu on twitter.
2. Tweet this message "RT @boioglu Get your chance to win "Secure Photo+Folder" on boio.ro http://is.gd/EJTNsm".
3. Leave a comment below with the link to your Tweet (not to your twitter account page, but to the tweet itself).
The first and third comment will win automatically. The other three codes will be given away to randomly chosen boio.ro readers on September 17th. Make sure to check this post on that date and redeem your code via email.
update: and the winners are @bancuriTari, @CristianHerman, @Razvanul, @djmaster_tgv and @marius077. The first two boio.ro have already received their codes. The last three have to redeem them via email till September 21st.