I know it's weekend and you're not supposed to wake up early and go to work, but you might wanna wake up for this – a radio alarm app for your iPad that's done the right way.
Radio Alarm Clock HD is the best option you've got if you want to wake up with your favorite Internet Radio Station or nature sounds. The developers are proud to be in Top 20 US and top 10 in many other countries.
The app is $0.99 in the AppStore, but you can get your very own copy for free. If you're not in bed at this time, that is.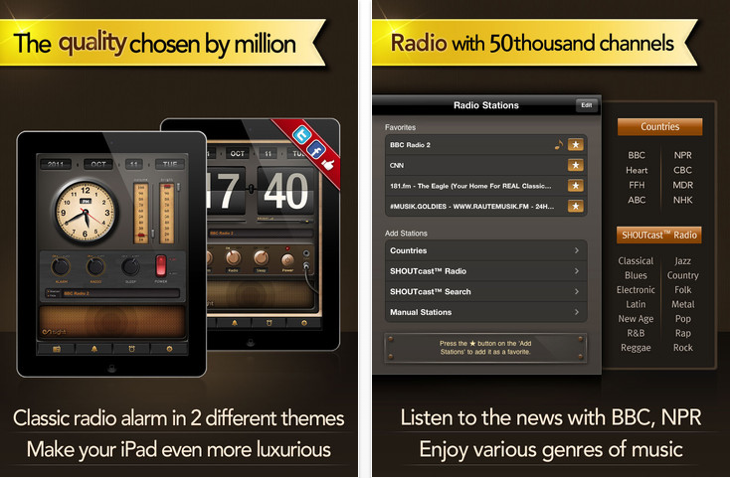 boio.ro is giving you a chance to win one of the 5 promo codes for this app. The steps are as easy as every time on boio.ro:
1. Follow @boioglu on twitter.
2. Tweet this message "RT @boioglu Get your chance to win Radio Alarm Clock HD on boio.ro http://is.gd/jleQtc".
3. Leave a comment below with the link to your Tweet (not to your twitter account page, but to the tweet itself).
The first 5 valid comments win automatically.