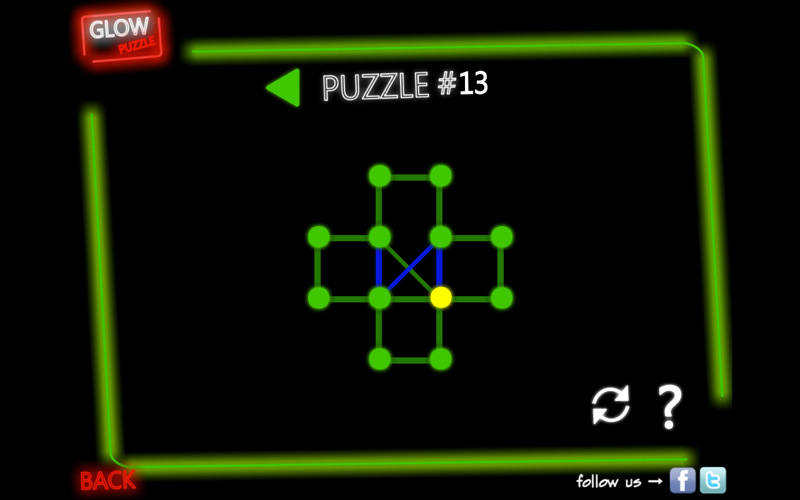 Who says that brain dead puzzle games are made to be played on your iPhone only? You can actually get better at doing nothing on your Mac, as well.
Glow Puzzle is one of those games – all you have to do is connect the dots in such a way that you have a continuous path. And how does 389 levels sound? The game doesn't have complicated settings and can be played by users of any age.
Oh, and forget about the brain dead part after the 5th level :)
GlowPuzzle is $2.99 in the Mac App Store, but you've got a chance to get your copy for free at the end of this article.
First of all, here's a preview:
boio.ro is giving you a chance to win one of the 3 promo codes for this app. The steps are as easy as every time on boio.ro:
1. Follow @boioglu on twitter.
2. Tweet this message "RT @boioglu Get your chance to win GlowPuzzle for Mac OS X on boio.ro http://t.co/SEOU4ct".
3. Leave a comment below with the link to your Tweet (not to your twitter account page, but to the tweet itself).
And the winners are: Liliana, Gyca and TiberiuD. They would have to email me till May 13th to redeem the codes.