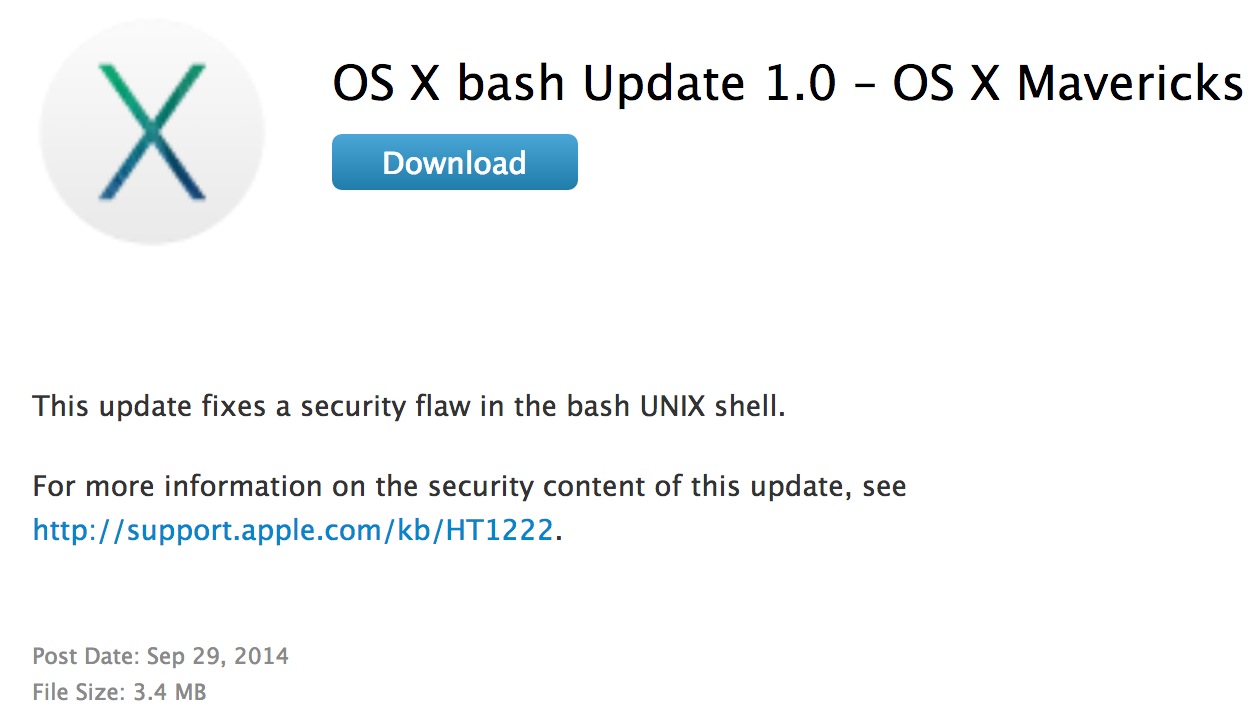 Did you know about the other problem Apple had with their OS X? Of course you didn't. That's because people could not go and buy a computer just to have it do something in Terminal.app.
Anyway, this is one of those updates that will not show up in Software Update (or, at least, it didn't so far) so you might want to head to the below pages, download it and install it.
Get the right update for your computer If you are on Mavericks, Mountain Lion or Lion.