How fast can you open an app? Do you use Alfred and just type the first few letters from its name? Do you keep the most used ones in the Dock and you just take the pointer the the bottom of the screen and tap on the icon?
AmbiLauncher solves that problem for you and all you have to do is move the cursor to the edge of the screen and back. That has to be the fastest way to launch an app or run an AppleScript.
Sure enough, it takes a little bit of preparation, but you only have to do that once. For example. you could be opening Finder, iTunes, iCal or the Mail app in one move with you mouse or trackpad. On the developer's website there are scripts that can help you take this app even further, like: switch play/pause in iTunes, play the next track, Open a new Safari Tab with a certain address, create a new mail message and even put your Mac to sleep.
AmbiLauncher is $4.99 in the AppStore, but you can get it for free if you follow the steps after the brake.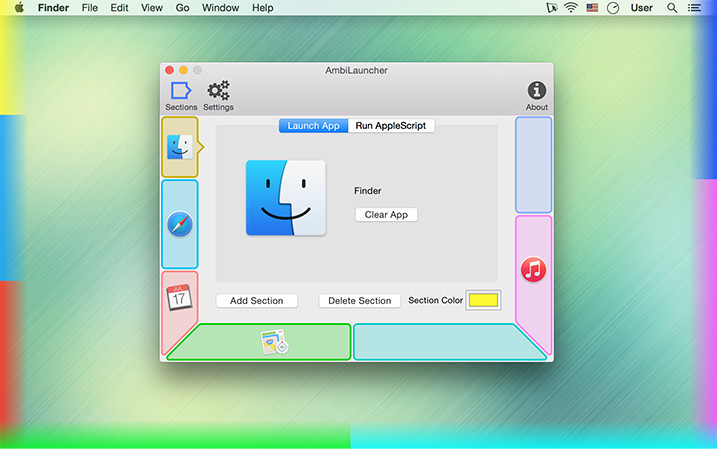 boio.ro is giving you a chance to win one of the 5 promo codes for this app. The steps are as easy as every time on boio.ro:
1. Follow @boioglu on twitter.
2. Tweet this message "Get your chance to win AmbiLauncher on boio.ro http://bit.ly/1usVxYR via @boioglu".
3. Leave a comment below with the link to your Tweet (not to your twitter account page, but to the tweet itself).
The promo-codes will be given away on first come, first served basis so make sure to post your comments as soon as possible.
Update: All gone!