Have you seen all the beautifull screecasts others do to show what's on their iOS screen? How about playing an iOS game on your Mac or viewing photos and videos right away, wirelessly?
X-Mirage works like magic. All you have to do is install it on your Mac and press the AirPlay button on your iPhone or iPad. You will be able to stream to your mac and record whatever you see in the computer screen.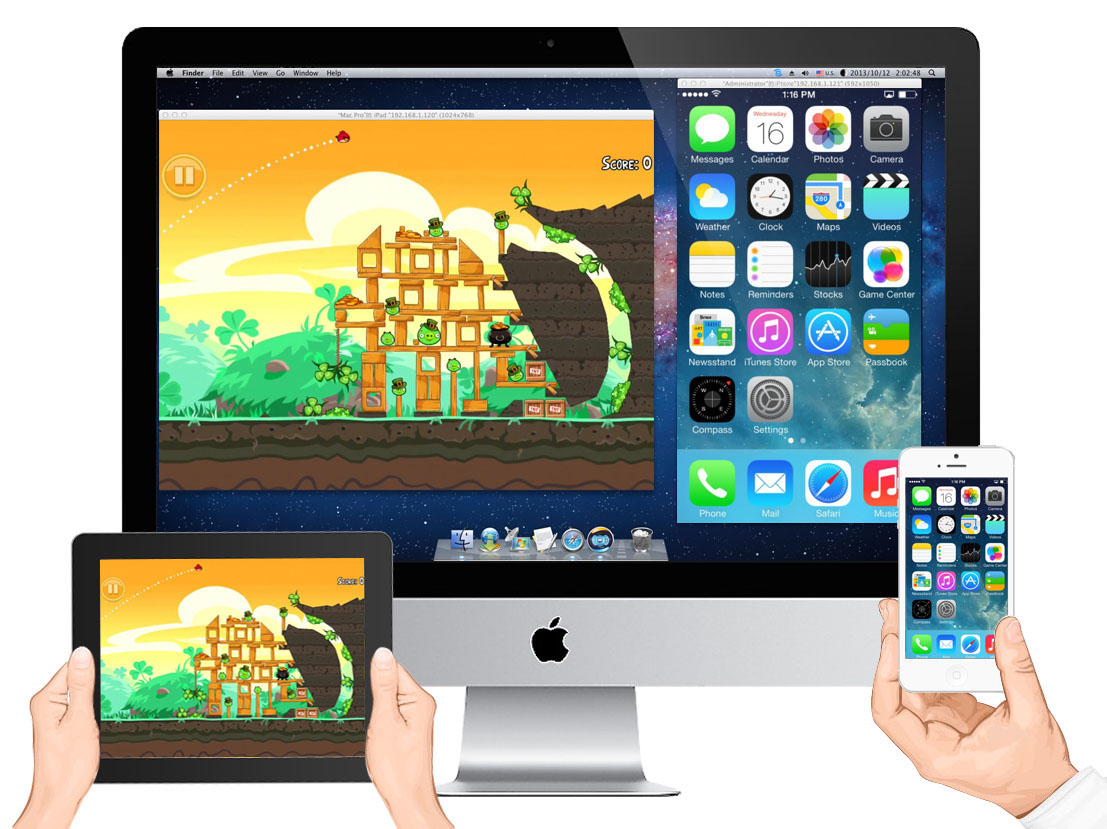 And when you do that with more than two devices in the same time, you can call it a party! Here's a short video of how X-Mirage works.
X-Mirage is $16 but imagine what you can do with it! You can download X-Mirage from the developer's website and play with it. There's also a new Windows version coming soon.
You need to have an AirPlay and Mirroring capable iOS Device and OS X 10.6+ on your Mac.
boio.ro is giving you a chance to win one of the 3 promo codes for this app. The steps are as easy as every time on boio.ro:
1. Follow @boioglu on twitter.
2. Tweet this message "RT @boioglu Get your chance to win X-Mirage for OS X on boio.ro http://is.gd/kW8l4D".
3. Leave a comment below with the link to your Tweet (not to your twitter account page, but to the tweet itself).
The winners will be randomly chosen on January 12th, 2014.
And the winners are: @okidoki99a (no, really. random.org tells me you are the first one to get a license), @Nicorel and @popescu_alexa.