We all know that iOS Devices lack a download manager and even though most of us are OK with that, there are users that would love to download files straight to the iPhone or iPad.
Meteoric Download Manager is helping you achieve all that and gives a few more features that I'm sure you'll love. The app is also a file manager. It's not just storing your files, but it helps you zip and unzip them, restore bookmarks and play any iOS supported files – like video and audio clips.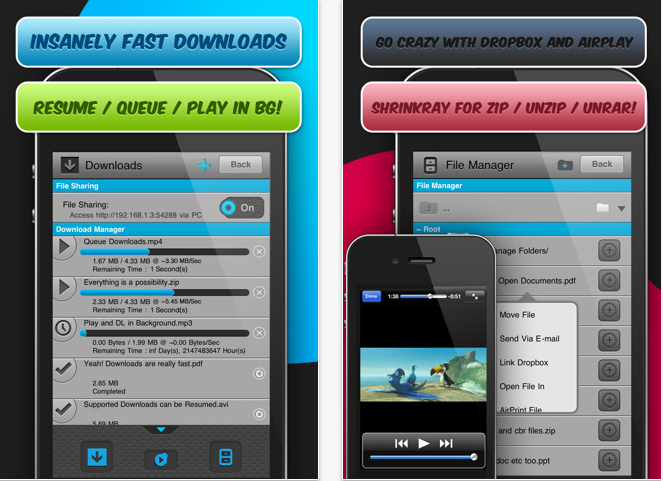 If you use Firefox on your computer, Meteoric has built-in Firefox Sync so you can access all your open tabs, bookmarks and history. Dropbox is included in the package if you use the service.
For all the media junkies out there, Meteoric can help you turn your iDevice into a Live Streaming toy – just create a Web Server via downloads module and stream your files to any device or computer.
There are two versions of Meteoric – one for iPad ($2.99)and one for iPhone or iPod Touch ($1.99), but you can get your own for free if you keep reading.
boio.ro is giving you a chance to win one of the 3 promo codes for this app. The steps are as easy as every time on boio.ro:
1. Follow @boioglu on twitter.
2. Tweet this message "RT @boioglu Get your chance to win "Meteoric Download Manager for iOS" on boio.ro http://is.gd/InsIta".
3. Leave a comment below with the link to your Tweet (not to your twitter account page, but to the tweet itself).
Three winners will be randomly chosen on July 20th.
update: If you are Dan Botoca, Radu or Marius077 then you've just won Meteoric. Send me an email till July 24 th to redeem your promo-code.