If you are (or if a have) a kid then this app will be your best friend for the next few days.
Who needs a coloring book or a puzzle when there's an iPad around. Little Genius is designed to give you 4 games joined into one. Your kid will develop his visual memory and logical thinking. And let's be honest: some of us need to loose time every once in a while so an easy game.
Little Genius is $1.99 in the AppStore, but you can get your own copy right here, for free.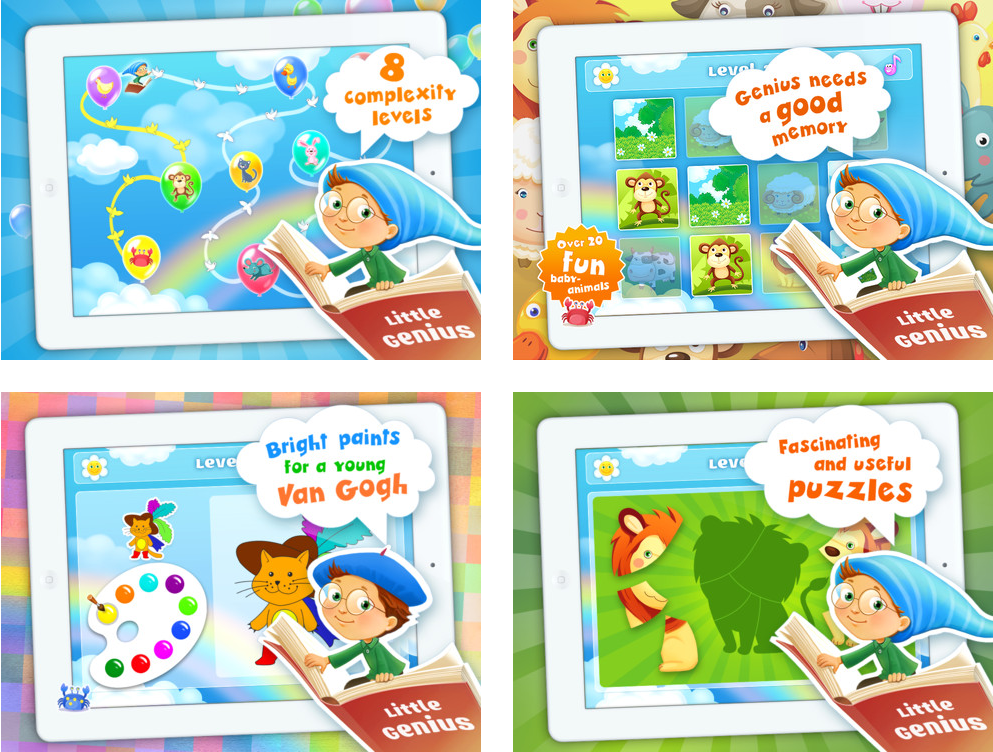 boio.ro has 9 of you covered. All you gotta do is leave a comment below and ask for a code. The first 9 boio.ro fans will get a code automatically. Just ask for a code if you have an iPad. The App won't work with an iPhone.