Zombies surround you and all you have to do is kill them? That sounds too easy! Well, it may as well be easy, but only for the first few levels of "Lamebo vs Zombies". The courageous Lamb turned Rambo needs to kill as many as possible in order to survive.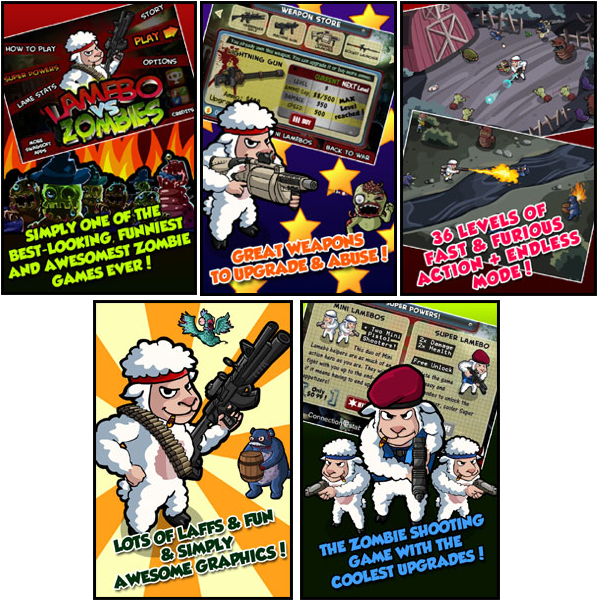 The Zombies get scarier and fighting them gets more challenging with every level, but he's got a some nice weapons to destroy the enemies. Not enough fire power? No problem: every weapon can be upgraded several times.
Enough with the writing. Let's watch a nice trailer and then jump right into the fight.
"Lamebo vs Zombies" is only 99 cents in the AppStore, but you can get your very own copy of the game for free.
boio.ro is giving you a chance to win one of the 3 promo codes for this app. The steps are as easy as every time on boio.ro:
1. Follow @boioglu on twitter.
2. Tweet this message "RT @boioglu Get your chance to win "Lamebo vs Zombies" on boio.ro http://is.gd/r8uoND".
3. Leave a comment below with the link to your Tweet (not to your twitter account page, but to the tweet itself).
Three lucky boio.ro fans will be randomly chosen on July 21st.
Update: and the winners are: Dorin, MihaiDumitrescu and Cosmin. If you're one of them make sure to send me an email till July 24th to redeem your code.